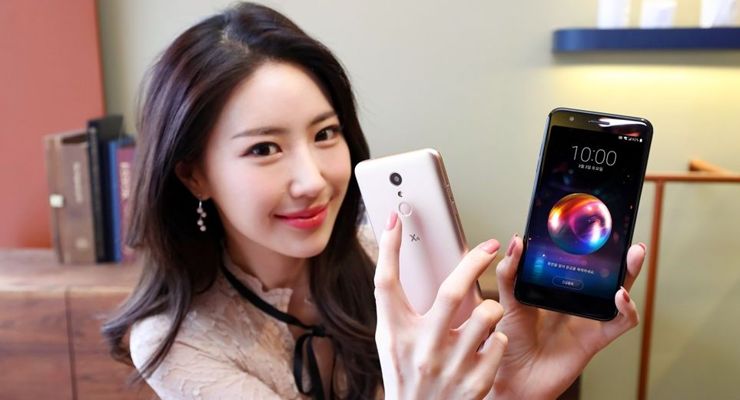 photo: LG
The Korean branch of LG announces another fairly simple and classic smartphone - LG X4. It seems to relate to the recently shown LG X4+, but it will be positioned a bit lower.
LG X4 is extremely simple and does not stand out particularly among the average. It has a plastic housing and a 5.3-inch IPS screen with a pixel density of 277 ppi and HD resolution (we're talking about classic 18: 9 aspect ratio). The heart of the phone is the quad-core Qualcomm Snapdragon 425 processor, supported by 2 GB of RAM and managed by Android 7.1.2.
The LG X4 internal memory has a capacity of 16 GB and the possibility of expanding with a microSD card, while shooting allow cameras with resolutions of 8 and 5 megapixels. It does not look very impressive, but the phone has some advantages. It received a fingerprint reader enriched with additional functions (such as camera shutter release), as well as an NFC module with support for payments using the LG Pay service. On board you will also find, of course, LTE, Wi-Fi 802.11 a / b / g / n, Bluetooth 4.2 and a minijack. An interesting complement is the digital terrestrial television receiver in the HD DMB standard. The equipment also includes an FM radio that uses - like the TV - the earphone cord as an antenna. All this is powered by a 3000 mAh battery. The smartphone measures 148.6x75.1x8.6 mm and weighs 164 g.
LG X4 will be offered in Korea - there is currently no information about its distribution outside the home market. The price is 297 thousand won, which gives approx. 275 dollars.
Source LG; viewed: 514 times.