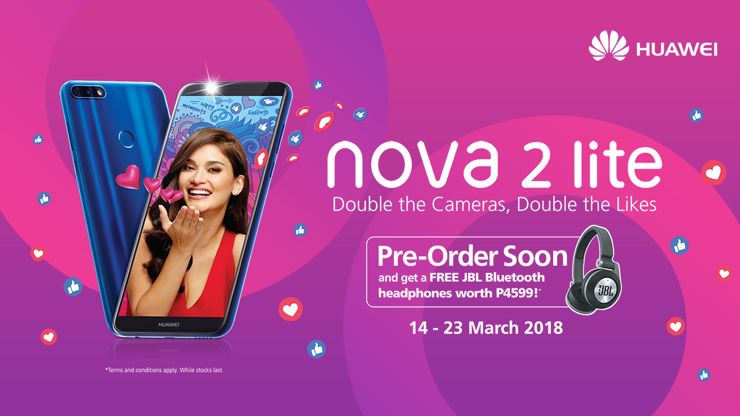 photo: Huawei
Huawei ripped the sack with novelties. The next one is Huawei Nova 2 Lite and it makes its debut in the Philippines.
Huawei Nova 2 Lite Lite was priced at 9990 Filipino pesos, which gives about 192 dollars, 156 euro. In addition, the Filipinos ordering a smartphone in pre-sale will receive free wireless headphones JBL. We rather cannot count on such a price or on such a promotional offer, or actually - we do not even know if this model will appear in European distribution. It is possible, however, that it will come to us under a different name - maybe even under a different brand - Honor...
The price - at least the one from the Philippines - is attractive. And what will you get for it? Huawei Nova 2 Lite has a 5.99-inch HD+ screen, an octa-core Qualcomm Snapdragon 430 processor, 3 GB of RAM and 32 GB of internal memory. The smartphone also has a fingerprint reader and a face recognition system, as well as - and here - the Dual SIM and a separate, non-hybrid microSD card slot.
Huawei Nova 2 Liteis equipped with an 8-megapixel camera for selfies and a double camera at the back, with 13 and 2 Mpx matrices. You will find all the necessary communication modules (except NFC), and all this will be powered by a 3000 mAh battery.
Source Huawei i Huawei Philippines; viewed: 388 times.