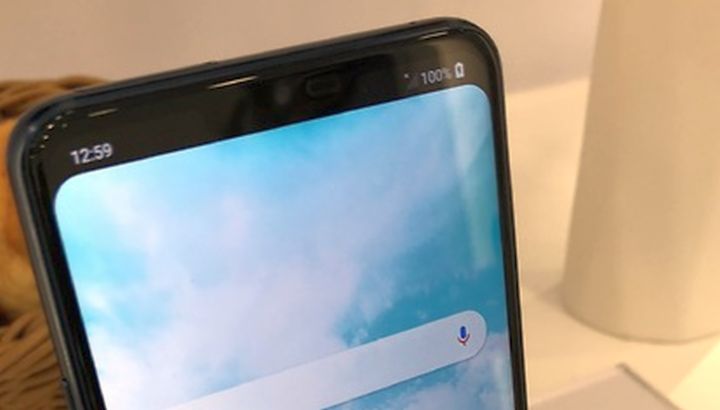 photo: Ynet
Cut out displays arouse extreme feelings. Some like them, others – don't. LG probably realized this and will probably allow to get rid of it in the latest G7...
Fashion started for good by Apple is reaching an increasing number of producers. First, everyone wanted to have screens 18: 9, now every company's point of honor is to present the phone with a characteristic "fringe" on the top of the screen. And users are divided. Some like it, others don't. There are also those who accuse of following Apple.
Similar voices were heard also after the first pictures of LG G7 appeared. The producer apparently followed the response of potential buyers on the Internet, because there was a solution to the problem. The indentation may disappear!
However, it will not disappear physically, but visually. The phone menu will allow you to choose whether you want to have a screen with indentation or without it. In the latter case, the display fragments at the height of the "fringe" will be dimmed and only the status icons will be displayed there. We will get the illusion of a classic Full View screen - with rounded corners and a straight frame at the top. Simple, effective and elegant.
The only question that remains is whether LG will actually implement such a solution. An Israeli technology service writes about it, publishing a photograph, probably carried out during a closed show at the MWC. However, this is informal information, so let's treat it like any leak - with the right precaution.
Source Ynet; viewed: 339 times.