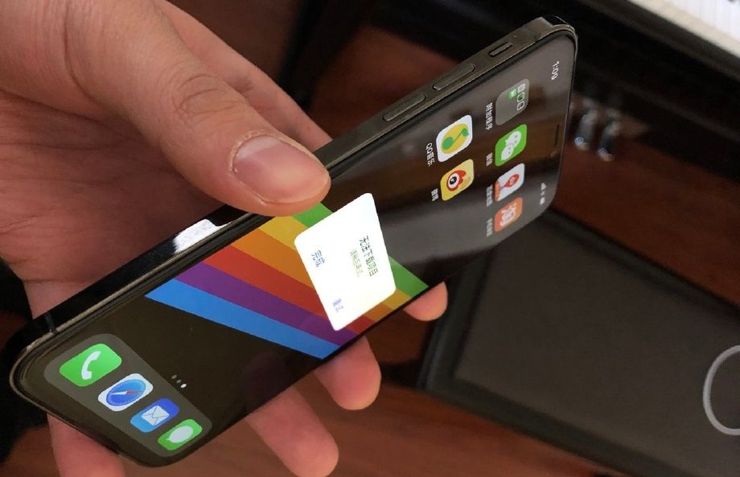 photo: Weibo via Mac Otakara
A video appeared on the Internet, which allegedly recorded the new iPhone SE2. The phone looks like a combination of the current SE model with iPhone X.
The device seems to be attractive. It retains the features of its predecessor - quite wide and clearly visible metal sides of the casing - but it also has a lot of the iPhone X. The front and back cover the 2.5D convex slides, we see a protruding, double camera and - most importantly - a characteristic notch in the upper part of the display. So - we could say that here we got to know the appearance of the new model from Apple. We could - if only we had any premises indicating that it could be a real prototype of the new SE.
Unfortunately, we do not have. We have serious suspicions for this, that we are simply watching the production of a Chinese factory that has something which is to resemble an iPhone... Unless a miracle happened and it is indeed a very early leak. The question is, do we believe in miracles ...
For now, we can only make assumptions. iPhone SE2 can (I emphasize) look like this, and if we talk about the specification, we can expect an LCD display with a size of about 4.2 inches and a resolution of 640 x 1136 pixels - without taking into account additional pixels around the notch. The smartphone will probably receive an Apple A10 processor, 2 or 3 GB RAM and flash memory from 32 to 128 GB. The rear camera will probably be 12-megapixel (but is it really double...?), While the front may have 5 or 8 Mpx. It is possible that we will get to know the iPhone SE2 at the WWDC conference, which starts on June 4. Analysts say that the new SE may be around $ 50 more expensive than its predecessor, which prices at the time of launch were starting at $ 399.
Source Mac Otakara; viewed: 1171 times.