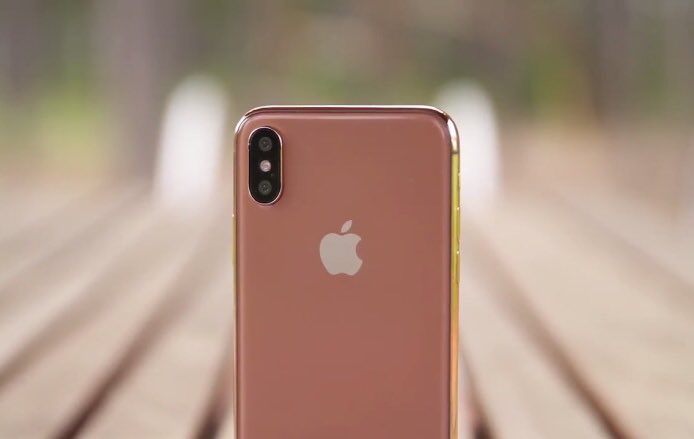 photo: @VenyaGeskin1 via Twitter
Maybe not everyone noticed, but the iPhone X is only available in two colours. This, however, can change: there will also be pink.
The case is reported on Twitter by Benjamin Geskin, known mainly for the visualizations of new phones he creates. This time, Geskin presents us with real pictures of the phone. We see on them a device that looks exactly like the iPhone X - but in a new colour scheme. The metal elements are golden, and the glass has taken on the colour of light pink.
Of course, users tracking Geskin quickly answered that the pink version of the iPhone X has been around for a long time, but it is not an original Apple product. You can buy both pink clones and complete replacement casings to change the appearance of the device. Added to this are dozens of rumours that mention the existence of a pink iPhone X.
This time it may be different, because Benjamin Geskin swears he shows a real, pink iPhone X from Apple. The new colour version is called Blush Gold, it has the designation D21A and is now supposedly in production. Geskin presents a picture of the SIM drawer from this model and matches the colours to the photo. It seems that it's pink ...
According to Geskin, the company simply "left it for later". It's possible, and given the good reputation of the author of the tweet, it's hard to believe that he would risk undermining it, duplicating one of the old rumours ... Naturally, it is possible that Geskin could have been misled - but I would rather not publish in his place something that I'm not sure about. So – we're waiting.
Source @VenyaGeskin1; viewed: 444 times.