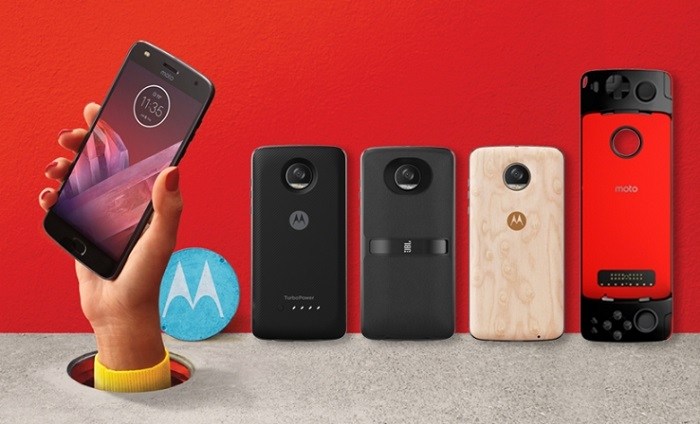 photo: Motorola
The FCC documents disclose the dimensions of the new Motorola smartphone as well as some specifications. What interesting will Moto Z3 Play (XT-1929) offer?
The smartphone has been approved by the communication office in the USA and thanks to the FCC documentation we can find out some details about Moto Z3 Play, which also appears as XT-1929. From the previous news, we know how it will look like in the cover and that it has a dual camera with LED flash. Now we also know what the dimensions of the device and its basic specification will be. And so Moto Z3 Play has 76.6 x 156.23 mm, the top of the device has a WLAN antenna and Bluetooth and NFC, and the bottom the WWAN antenna. The heart of the device is Qualcomm Smapdragon 636.
The smartphone is to be available in a version with 4 GB of RAM and 32 GB of built-in memory and 4 GB of RAM and 64 GB of built-in memory. There will also be variants of devices that support one SIM card and two cards - targeted at individual markets (both versions are to be in Europe). Moto Z3 Play is to have NFC and Bluetooth 5.0. It is anticipated that the smartphone will have a dual main camera (12MP + 8MP) and a 5-megapixel camera at the front. The whole would be powered by a 3,000 mAh battery. Of course, the official price is not known, but probably the smartphone will be priced at 450-500 dollars.
Source Nashville Chatter; viewed: 703 times.