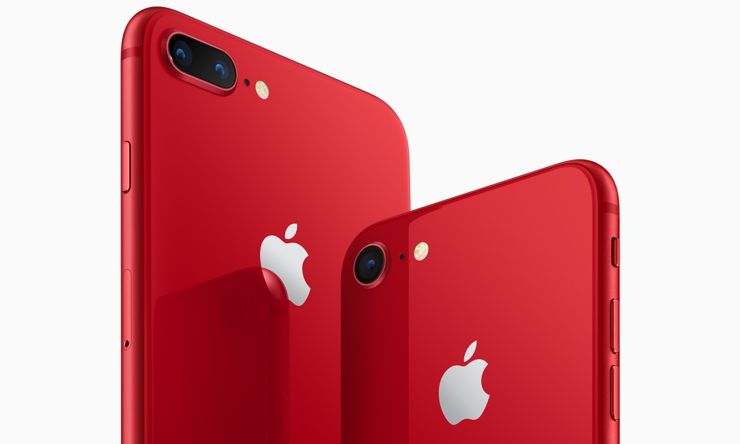 photo: Apple
On Sunday afternoon, information spread on the network (leak from a Virgin Mobile employee) that the novelty in this network will be the device in the PRODUCT(RED) version - which has now been officially confirmed.
Apple today praised the introduction of the iPhone 8 and iPhone 8 Plus smartphone in the PRODUCT (RED) version. Both phones have red backs and a red bezel - the front remains black. From tomorrow, you can order these models on the manufacturer's website, accessories in red will also be available. And how are prices changing? These are not given, but we suspect they will match the prices of standard iPhone 8 and iPhone 8 Plus models, which are:
iPhone 8 64 GB - $699
iPhone 8 256 GB - $849
iPhone 8 Plus 64 GB - $749
iPhone 8 Plus 256 GB - $949
And what is the project(RED)? This is an initiative to support HIV/AIDS programs launched 11 years ago. A part of the money from the sale of models (RED) is intended for financing consultancy, research and medicines that prevent the transmission of HIV from a mother to a child. Thanks to the sale of products (RED), over 160 million dollars have been collected for this purpose.
Source Apple; viewed: 672 times.