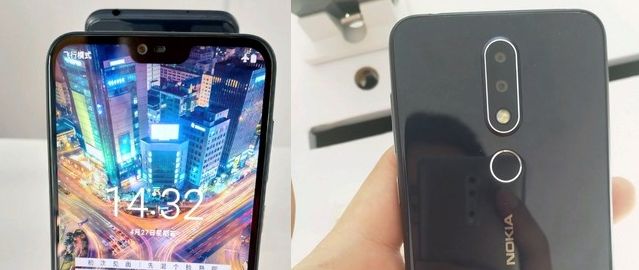 photo: Vtechgraphy
Rumors circulated that Nokia X will be presented on April 27. And it was, but only in one place. The actual launch will take place on May 16.
According to reports from the Vtechgraphy site, Nokia X can already be seen on the streets. More specifically, Sanlitun in Beijing. Nokia has prepared a special promotional car there, where you can see a new phone.
To see - does not mean to get to know well. The phone can be viewed among other Nokia models, but the specifications are still covered. It is possible that they will be shown a little later - whether by presenters or by a meddlesome reporter. Currently - we can look at a few photos of the phone.
Not only does Nokia X refer to the well-known Apple smartphone - just like it, it has a screen with a notch and the back covered with glass. But fortunately, the similarities end. On the back of the phone we can see a fingerprint scanner and a slightly protruding camera frame, while the front of Nokia X from iPhone X can be distinguished by a smaller notch and a slightly wider frame under the screen. As predicted, there was a logo on it, moved from the upper corner.
The insightful observer will notice the lack of the Zeiss logo on the camera and the fact that talking about the smartphone I use again the name Nokia X. Previously, we knew that this model is to be called Nokia X6. Meanwhile, today, when the phone can already be seen on the Beijing street, Chinese reporters are back using the name Nokia X. I do not suspect that they did it without a reason. They probably saw the logos that testify to this, and not another terminology - but we will find out about it in a while.
Source Vtechgraphy; viewed: 1092 times.