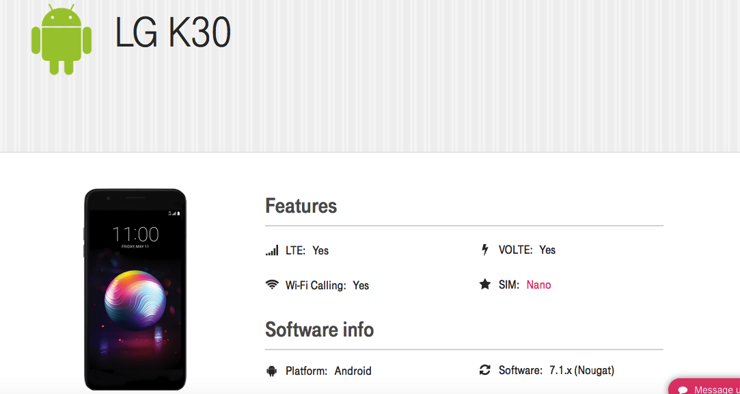 photo:T-mobile USA
The new LG model, marked K30, appeared on the website of the American branch of the T-mobile network. The phone is a bit like the model known as LG K10 2018 - but it is not its direct clone.
Despite many similarities and belonging to the same market segment, the "American" LG K30 should rather be treated as a new model, different from K10 2018. According to specifications on the T-mobile USA, LG K30 has a 5.3-inch HD display and a quad-core processor Qualcomm Snapdragon clocked at 1.4 GHz, supported by 2 GB of RAM.
K30 also has 32 GB of internal memory, a microSD and LTE card slot, USB-C, NFC or Bluetooth 4.2. The equipment is complemented by cameras with resolutions of 13 and 5 megapixels, and all manage the Android 7.1 system. Power is provided by a 2800 mAh battery. Unfortunately, for now LG K30 is not visible in the price list, so we do not know for what amount it will be offered in the US - but at least we know that it will be there...
Source T-mobile; viewed: 650 times.