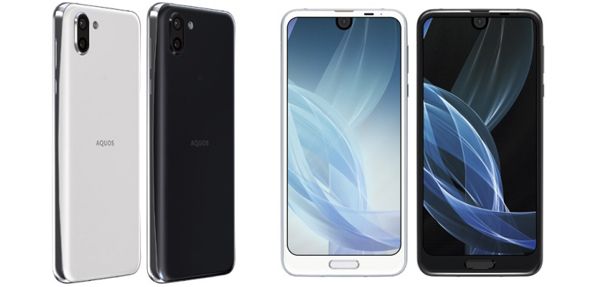 photo: Sharp
Sharp Aquos R2, a smartphone with a new idea for a dual camera debuted in Japan.
Innovation in the field of a dual camera is based on the separation of matrix functions. The first has 22.6 megapixels, optical stabilization and lens with f 1.8 aperture and it is dedicated to photography. The second, 16.3-megapixel, behind the f/2.4 lens, is responsible for recording movies - in resolutions up to 4K. Interestingly, the filming camera records with a wide angle, but can "cut" the field of view to compensate for the image shake. During filming, the artificial intelligence algorithm can also take pictures, "catching" more interesting film frames.
The Aquos R2 front camera also has 16.3 Mpx, but it is already simpler - the manufacturer does not specify its more precise parameters. Sharp Aquos R2 uses the Snapdragon 845 processor, supported by 4 GB of RAM, and the memory for data has a capacity of 64 GB and can be enlarged by a microSD card by 400 GB. Power is provided by a 3130 mAh battery.
Sharp Aquos R2 has a waterproof casing (IP65 / 68) with a somewhat controversial stylization, as well as a 6-inch IGZO IPS display with a 100 Hz refresh rate. The screen has a resolution of 1440x3040 pixels and a 19: 9 aspect ratio - but with a notch at the top and a wider margin at the bottom. A fingerprint reader has been placed there. Dolby Atmos system takes care of the sound system. Everything works under the control of Android 8.0.
Source Sharp; viewed: 522 times.