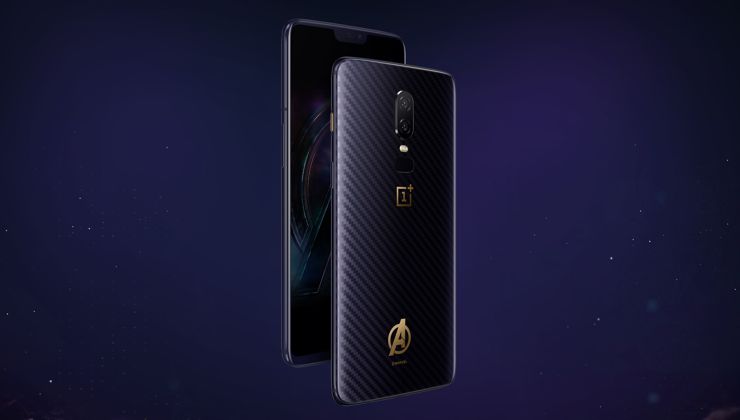 fot. OnePlus
The day after the launch of OnePlus 6, the producer announced a special edition of the new model - Avengers: Infinity War Edition.
On the technical side, the phone is practically unchanged - it has the same specification as the standard OnePlus 6. It is worth noting, however, that it will be offered only in the most powerful memory configuration, i.e. 8 GB RAM + 256 GB flash.
However, the appearance of the phone will change: the back will be covered with a carbon texture, the Avengers logo will also appear on it. The same logo and design will also go to the packaging, which will be much larger than the standard one. The set will be completed with a metal decoration and a dedicated, thematic cover.
The whole will be the most expensive configuration of OnePlus 6 - in China it will cost 4199 yuan, which is 559 euro - but remember that it is a price without our taxes, which will certainly significantly increase it.
Source OnePlus