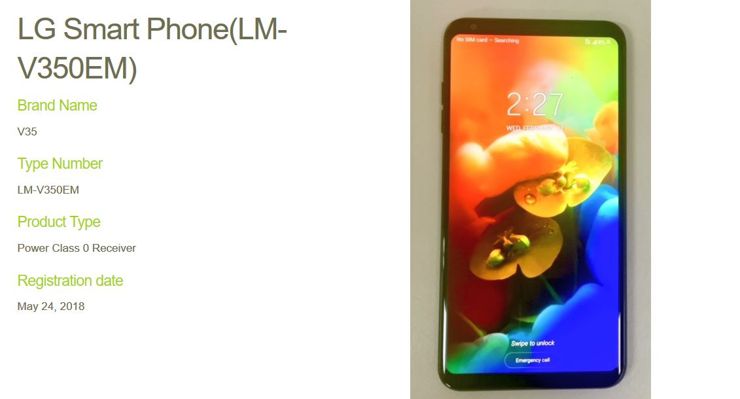 photo: Wireless Power Consortium
A few hours ago a photo of the upcoming LG V35 appeared on the network. @evleaks quickly determined that the photograph comes from the Wireless Power Consortium, which is a fairly reliable source.
Wireless Power Consortium deals with the certification of devices adapted for wireless charging in the Qi standard. Thanks to this I already have the first certain information about LG V35: the phone will be equipped with the function of wireless battery charging.
Equally interesting is that the Wireless Power Consortium list also includes a picture of the device. Although you can only see the front, but even such a shot can carry a handful of information. As you can see, LG V35 will not have significant changes in styling relative to its predecessor - at least when we talk about the front of the device. What's important - you cannot see that the screen should have a notch - it has classic, though narrow frames and rounded edges. On the sides you can see only two keys - there will be no additional button to enable the Google assistant (as in LG G7), and the switch will remain on the back.
Source Wireless Power Consortium dzięki @evleaks; viewed: 578 times.