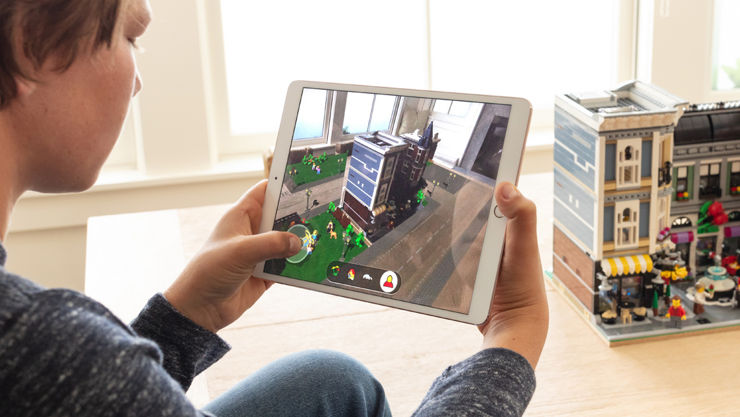 photo: Apple
The annual WWDC Apple conference took place in California. There was presented a new version of the iOS system, but there were no new devices - which probably was disappointing for many of you.
This time Apple limited itself only to the presentation of modifications to the operating system of its mobile devices. iOS12 is now available to developers, the beta version for the audience will appear at the end of June, and the system should hit all Apple devices this fall. What can we expect?
Above all, new Animoji emoticons;). There will be new designs, and everyone will be able to create their virtual equivalent on the basis of the photo. This time Apple is not the first, Samsung showed it already in February. Competitive smartphones do not have FaceTime messenger, in which you will be able to use new Animoji. In addition to sending animated faces to your friends, you can also create conference calls with up to 32 users. And still use Animoji in them!
The iBooks application will change into Apple Books, the iPad will be able to create voice notes with iCloud export, the changes will also include the News application. The "Do not disturb" function will allow you to set a schedule in which times it should be activated automatically, while the option to group them will appear in the notification menu. Extensive parental control will appear, along with the ability to set and track the time spent in front of the screen - Screen Time. In Siri, the option of creating voice shortcuts to selected functions in applications will debut, and the assistant will also give suggestions based on its previous actions.
In the "Photos" application a new way of sharing will appear – it will make it easier to share photos with friends, and friends who receive photos are prompted to share back any photos and videos they have from the same trip or event. In the photo search engine there will be automatic suggestions, as well as the option of recalling memories - showing photos from a given day, but from previous years. There is also a more serious novelty: Apple introduces ARKit 2 - a new platform of augmented reality, with a new USDZ file format, which will be compatible with many applications. Thanks to this solution, you can, for example, perform virtual fittings, simulations in a better way than before, you will even be able to measure items. Apple boasted among others cooperation with Lego, the fruit of which will be an application that can "revive" buildings from blocks.
As you can see, the changes are cosmetic rather than revolutionary. But a lot will change in the system itself, that is, as usual - it should be faster and better. Apps are supposed to be moving 40% faster than in iOS11, and the virtual keyboard will pop up by 50% faster. The changes will also be felt by the owners of older Apple mobile devices - they will notice them mainly when enabling a photo application that will accelerate by an impressive 70% - as Apple promises. Anyone will measure it?
Source Apple; viewed: 425 times.