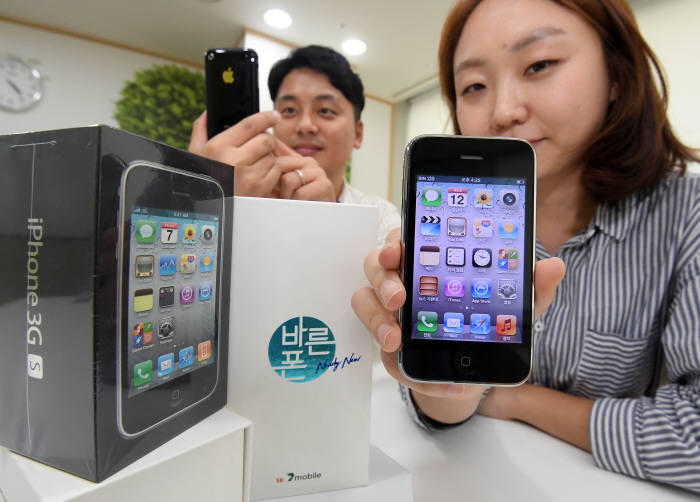 photo: ETnews
Do you know that you can buy a brand new iPhone 3GS for 40 dollars? You can - but unfortunately you have to go to Korea to do this.
The local operator SK Telink decided to empty the warehouses. They possibly discovered a large number of iPhones not sold years ago, and it was decided ... to sell them now. The phones are brand new and foiled. However, they were unpacked and packaged again after checking that they are 100% functional. SK Telink will offer them to customers without signing a contract - that is, simply in free sale, for the price of 44 thousand won, which translates into 40 dollars.
TIt's a great price for an iPhone - but you have to remember that it's already a miserable phone, from nine years ago. There is no LTE or producer support, it has stopped on the iOS6 system, on which a large part of the currently offered applications will not work. But if someone needs it only to call - why not? I would like to buy the new 3GS at such a price - but only because of collectors reasons...
Source ETnews