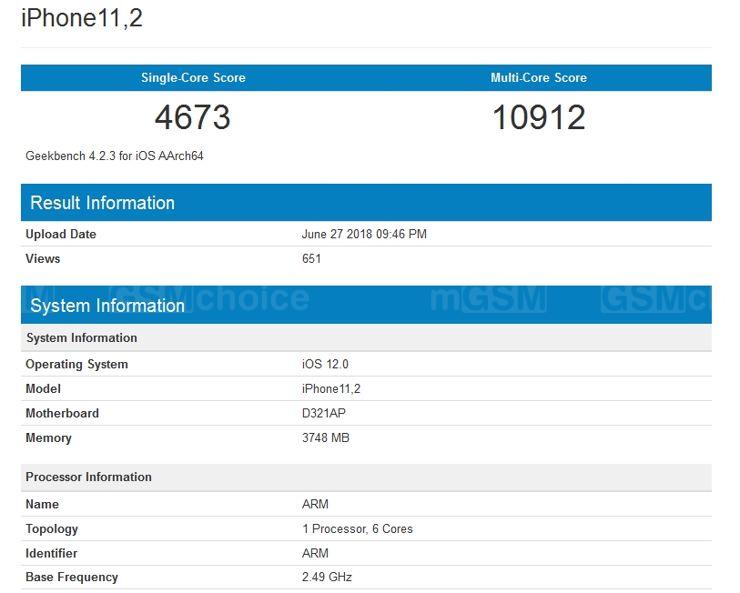 photo: Geekbench
Benchmark Geekbench recorded the test of the new iPhone models. Thanks to that we have some small information.
In the benchmark, there was the model marked iPhone 11.2 - which suggests that it is the successor of the iPhone X, or the iPhone 10. A similar hint is the operational memory, which recorded 4 GB, or a gigabyte more than in the already mentioned current model. The central unit was also identified - it is the D321AP system, which is probably the successor used in the iPhone X D22AP. The last information concerns the system - the tested smartphone worked under the control of iOS 12.
Source Geekbench; viewed: 815 times.