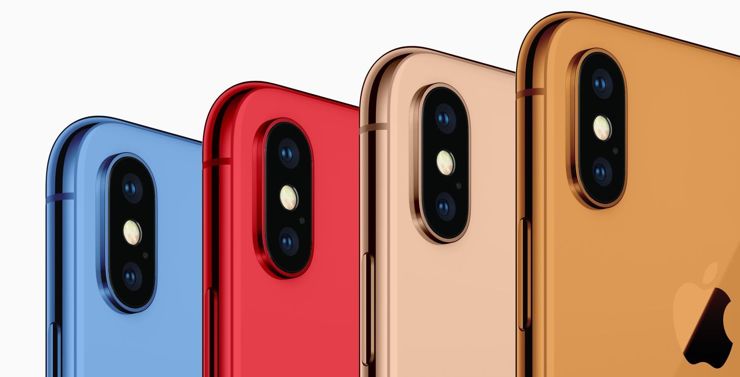 photo: 9to5mac
Since the time of iPhone 5C, Apple does not allow itself for experiments with a bolder colours of smartphones. According to a well-known analyst, this year it will change.
Analyst Ming-Chi Kuo from TF International Securities, and earlier from KGI Securities, says that this year's edition of the iPhone will take on colour. According to his forecast, the top iPhone with a 6.5-inch OLED display is to be offered not only in black and white, but also in gold, which is especially popular in Asian markets. But this is not the end.
Ming-Chi Kuo also predicts that the cheaper iPhone model, with a 6.1-inch LCD display, will give buyers an even wider choice of housing colours, returning a bit to the history of the iPhone 5C. This model is to be offered in blue, yellow (or orange) and pink (or similar to red) and in classic gray and white. It is worth remembering that a juicy red version (RED) may still be created - but it will probably join the range later.
Kuo also gives the prices of new models. The OLED version is expected to cost about one thousand dollars, and the model with an LCD screen is to be about $ 300 cheaper.
Source 9to5mac; viewed: 806 times.