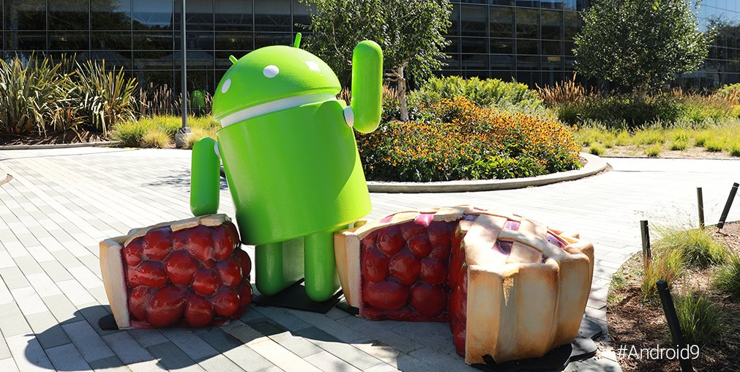 It was supposed to be Pistachio or Pineapple, but now officially it turned out that the ninth version of Android will be called Pie. See what the latest version of the mobile system from Google brings. And who will get it first.
There are many new functions and changes in the interface of the Android system in version 9 Pie. You can read the details on the official site of this version of the system, and below we offer you a quick overview of selected novelties:
First of all a new navigation bar in the form of a beam, with the help of which we will switch between applications and go to the main screen - that is what we have been doing so far using three separate buttons/icons.
Suggestions of programs that may be useful to us will appear on the list of recently used applications - they will be selected based on the analysis of our activity and phone resources.
Adaptive battery - the smartphone learns how the user uses the application and thus closes only those that may unnecessarily consume resources. On the other hand, those that are often used, leave working in the background - and late does not waste energy unnecessarily on their re-launch.
Adaptive brightness - this is another element based on the analysis of user behavior and its preferences - this time in terms of screen brightness.
The volume slider has changed - from horizontal to vertical and it is displayed at the volume keys.
These are not revolutionary changes, rather cool improvements that can make the use of the phone more comfortable and intuitive. And you can see that we will not avoid artificial intelligence - at every step, with every touch of the screen.

Owners of Google Pixel models (Pixel, Pixel XL, Pixel 2, Pixel 2 XL) can now update their smartphones to the latest version of the system - Android 9 Pie. In turn, the models that participate in the Beta version will get an update by the end of autumn It includes Nokia 7 Plus, OnePlus 6, Sony Xperia XZ2, Vivo X21/X21UD and Xiaomi Mi Mix 2S. Update before the end of the year are to get smartphones belonging to the Android One family, including Xiaomi Mi A1/A2, Nokia 8 Sirocco, Nokia 6 and Moto X4. And the Essential Phone model - which is really praised to the producer - got an update right after Pixels, which is just after the official debut of the new system.
We?re proud to bring Android 9 Pie to Essential Phone the same day it?s released! Check your phone now for the update. ???? pic.twitter.com/pniUDl9yr8

— Essential (@essential) August 6, 2018
Source Google; viewed: 897 times.