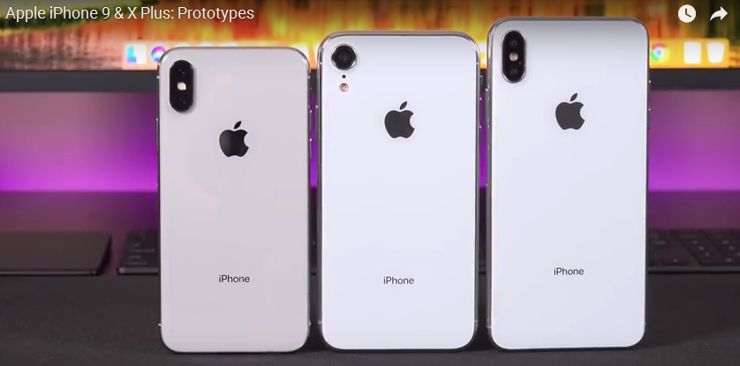 photo: DetroitBORG via YouTube
So far, we know that this year there will be three iPhone models - and all are to resemble the current iPhone X. And how they actually look - we can see the movie.
The video comes from the Australian leakster Sonny Dickson, who became famous because in 2013 he published pictures of the iPhone 5C, which proved to perfectly reflect the actual look of the phone. Today - he presents, in turn, dummies of this year's iPhone models - of course with the hope that this time, they perfectly reflect the actual appearance of the devices. In the film, we can see a 5.8-inch successor to the iPhone X, its bigger brother with Plus in the name and a 6.5-inch OLED screen, as well as the cheapest iPhone 9, with a 6.1-inch LCD screen. All models have similar styling, notches in screens and Face ID. Enjoy the view:
Source DetroitBORG przez YouTube; viewed: 621 times.