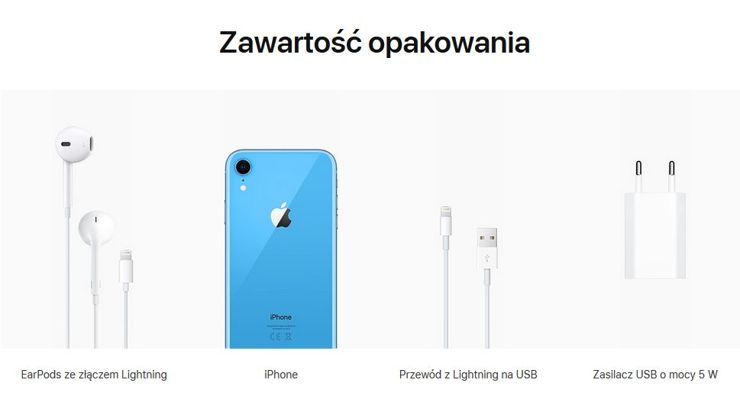 photo: Apple
We welcomed new iPhones, but we're saying goodbye to the adapter and earlier models The dust is slowly dropping after the launch of new Apple smartphone models, so we can look at what's going on in the background. We say goodbye to the iPhone X, iPhone 6s and iPhone SE, and we will now pay for the mini-ride adapter.
Removing the minijack was one of the most controversial decisions in Apple's history. Then a new element of the set offered along with the iPhone appeared - an adapter from the Lightning to minijack. It was a standard piece of equipment - but now it is disappearing. That is at least from the description of the contents of the phone package on the Apple website. Do not worry, the adapter will remain on offer - but you will have to pay extra for it. Maybe not much, $ 9, but still. It is not a nod to the client, but maybe instead of complaining, we should be glad that EarPods and power supply are left in the set...?
Equally sad news for lovers of slightly older, but cheaper Apple models is the information that the iPhone X, iPhone 6s and iPhone SE disappear from the offer. Therefore, if you planned to buy any of the models listed, you might see a slight price drop. It is worth taking into account, however, that these models will slowly disappear from shop shelves, although now independent suppliers are still available. Remember also that the "six" and iPhone SE are the last iPhones with minijack...
For the sake of completeness, I will add that iPhone 7, iPhone 7 Plus, iPhone 8 and iPhone 8 Plus remain on offer. iPhone 8 with 64 GB of memory costs 599 USD and 256 GB - 749 USD. iPhone 8 Plus costs 649 and 899 USD. iPhone 7 and 7 Plus are available with 32 or 128 GB storage, and their prices are: 449, 549, 569 and 669 USD.
Source GSMchoice.com