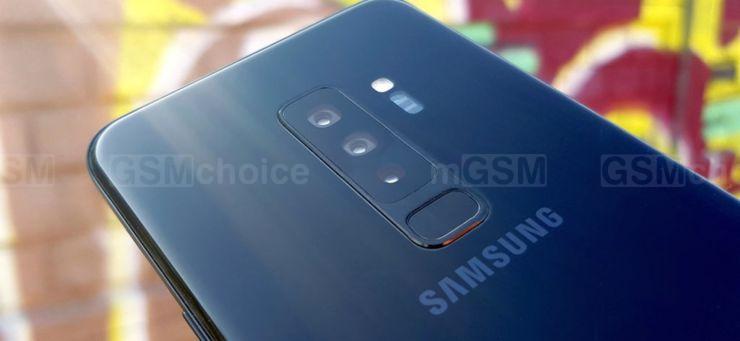 photo: Adam Łukowski/GSMchoice.com
As you probably remember, Samsung Galaxy S10 will have at least in one of the variants (Plus) a triple camera. There are new information about it.
This information is obviously unofficial, but it looks quite real and is comprehensive enough to be considered worthy of citation. We do this by stating that it does not come from the producer, so it can still change.
If the leak is checked, the main camera will remain the same as in the current model. It will be a 12-megapixel matrix with a 1.4 micrometer pixel, equipped with a lens with variable f/1.5 and f/2.4 aperture, autofocus and optical image stabilization. The field of view of the lens is 78 degrees. Another segment - a 13-megapixel camera with a telephoto lens with a f/2.4 aperture and 45-degree field of view. Here, too, we have autofocus and optical stabilization, we can also say that this module is similar to the currently used, but 12-megapixel. A novelty in the set is a 16-megapixel camera with a wide-angle lens with a f/1.9 aperture, covering as many as 123 degrees. In this case, there is no longer any optical stabilization, and the focus is constant - far away. The last two modules have pixels measuring an equal micrometer.
We still do not know to which version of S10 the camera will go. The phone is to be made in three variants, so for now we can predict that the triple camera has the S10 Plus version. And the rest - maybe...
Source @bang_gogo_; viewed: 611 times.