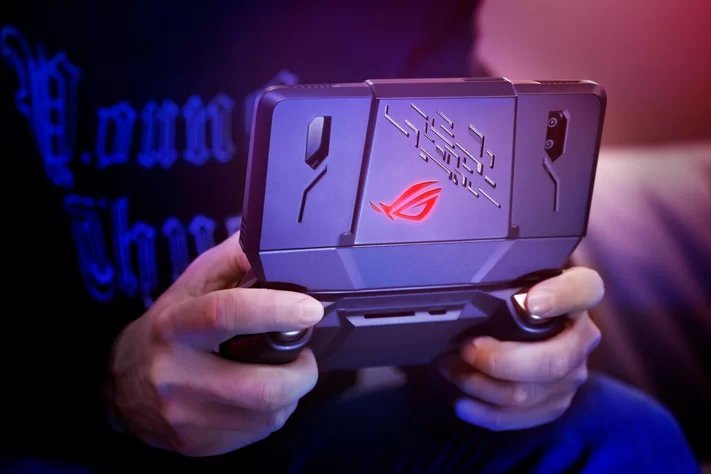 photo: Asus
There is information about the official pre-sale of the Asus ROG Phone in the States. It will start on October 18 - though it does not specify when the equipment will be delivered.
Asus finally announced that the gaming phone branded Republic of Gamers - or ROG Phone - will appear in pre-sale on October 18. The price of the model was set at $ 899 for a version with 128 GB of memory, and the model with 512 GB was priced at $ 1,099. There will also be many accessories for this device.
ROG Phone will be powered by Qualcomm Snapdragon 845 clocked at 2.96 GHz with the Adreno 640 graphics processor. The 6-inch AMOLED display has a 90 Hz refresh rate with a response time of 1 millisecond. The photos will be taken with a 12 + 8 megapixel dual camera and an 8-megapixel camera at the front. Anyway, you can find the details in the product card.
Along with the smartphone, though probably at a later time - there will be a number of accessories. Here they are:
ROG Phone Case - 59,99 USD
Gamevice Controller - 89,99 USD
ASUS Professional Dock - 119,99 USD
Mobile Desktop Dock - 229,99 USD
WiGig Dock - 329,99 USD
TwinView Dock - 399,99 USD
Source Tom's Hardware; viewed: 651 times.