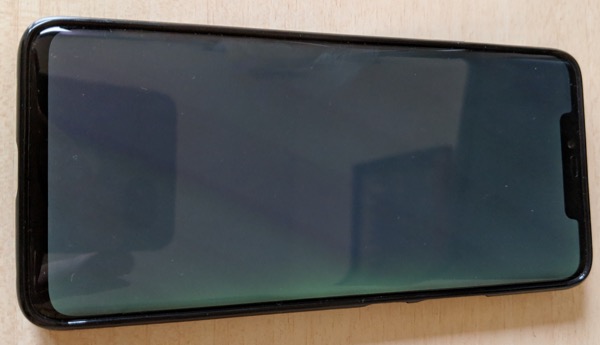 photo: Imgur via forum XDA
When the first wave of post-euphoria fell, it turned out that Huawei Mate 20 Pro is not an ideal device. In some instances, a strange display error appears.
The first reports on the vulnerability appeared at the end of last week. The symptom of the fault is the appearance of discolorations on the screen. They are best seen in the dark or with less light on the screen. They have the form of colorful "ghosts" - sometimes only at the bent edges, sometimes in the middle. There is no rule, we could not determine the approximate number of copies affected, but the problem is probably not widespread. According to previous reports, the improper gluing of individual layers forming a complete display is the fault. Huawei uses the screens ordered from BOE and LG Display - and it is said that the latter are proving problematic.
How does the producer react to the problem? It is to be praised that it does not avoid responsibility. As for now, you cannot see signals that any of the phone owners will be dismissed with a receipt. In most cases users complaining about discoloration are asked to contact the service - which indicates that each case will be considered individually. The number of people reporting a problem is still increasing, so it may turn out that the defect is revealed after some time of use. So far, the manufacturer has not yet taken an official position - but the appearance of the message is only a matter of time ...
Source Forum XDA; viewed: 826 times.