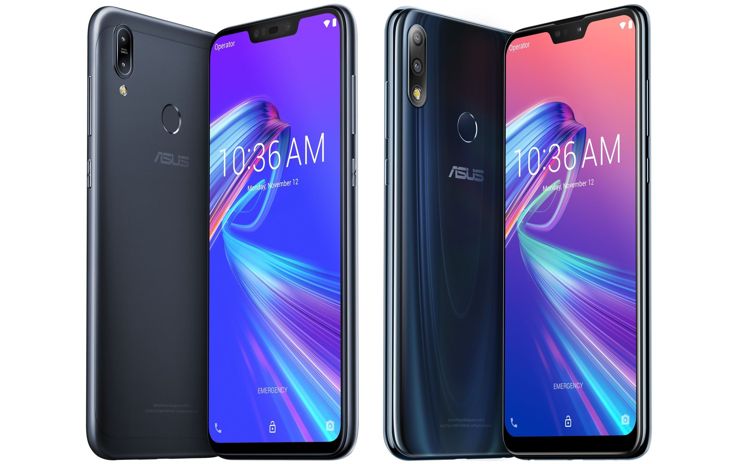 photo: Asus
The launcheses of the twin models Asus ZenFone Max M2 and ZenFone Max Pro M2 were expected on December 11 - because it was originally announced. Meanwhile, they have already appeared in the Russian branch of the company - and not in India, as the original announcement said.
Thanks to this we can confirm their specification, we also have official photos - and prices.
Asus ZenFone Max M2 has a 6.3-inch display with a resolution of 1520x720 pixels and an aspect ratio of 19: 9, provided with a fairly wide notch. It houses a 13-megapixel selfie camera. The rear camera is however dual and has 8 + 2 Mpx matrices. The heart of the phone is the Snapdragon 632 processor, supported by 3 GB of RAM. Asus ZenFone Max M2 has 32 GB of internal memory and a microSD card slot that can be used regardless of the use of DualSIM. Earlier, the 4 + 64 GB version was also announced. The big advantage of the model is a large battery - 4000 mAh. The price in Russia is 12,990 rubles, or $ 195.
Asus ZenFone Max Pro M2 is similar in size, but unlike the one described earlier, Max M2 has a casing covered with glass - not metal. The screen has the same size, but higher resolution (2280x1080) and a smaller notch. A more powerful processor was also used here - Snapdragon 660 - and more memory was added - 4+64 GB. There should also be a variant with 128 GB memory. The front camera is the same as in the base model, but the rear has 12 and 5 megapixel matrices. The battery is also bigger - 5000 mAh. In this case, the price is 17990 rubles, or 270 USD.
Source ASUS: Max M2, Max M2 Pro; viewed: 688 times.