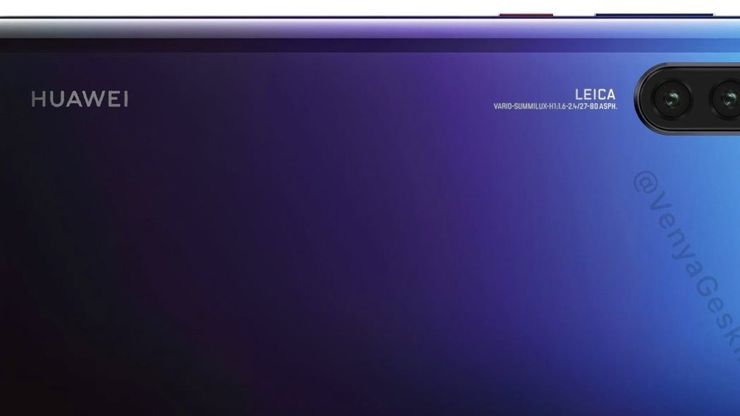 A render appeared on Twitter, showing the potential appearance of P30 Pro from Huawei. It was created on the basis of another leak, which revealed the appearance of the cover for this smartphone.
First, the P20 Pro model impressed us with its cameras, then Mate 20 Pro appeared, which showed that it is not all that the producer can afford. This raises our expectations for the future flagship, Huawei Mate 30 Pro, which not only can stand out in terms of appearance, but also in terms of the capabilities of cameras. Of course, we do not know if the cameras in P30 Pro really will look like this, or what will actually be placed in the longitudinal cutouts on the back panel. Especially interesting is this smaller opening - will there be a lamp or sensors - or something else that the Chinese manufacturer is going to surprise us with? We will have to wait for an answer for some time -.
What do you think about that second cutout? What should be there? Giant flash? I don't think so. Some sensors maybe.. how it should look like? You can see my guess on my render. pic.twitter.com/BO6O8s1DU0

— Ben Geskin (@VenyaGeskin1) 13 December 2018
Source Twittera; viewed: 701 times.