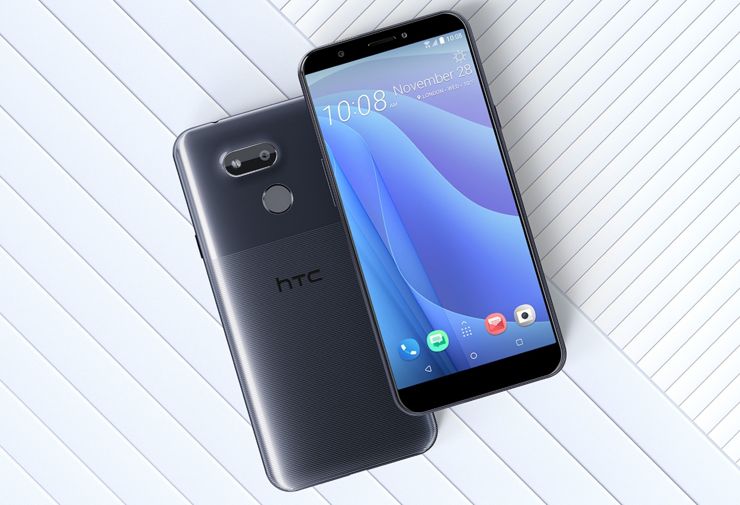 photo: HTC
HTC does not spoil us with an excess of launches, but it's time to remind ourselves of the Taiwanese producer, because it unexpectedly released a new model - HTC Desire 12s.
HTC Desire 12s is another - after Desire 12 and 12+ - model from the budget series. Interestingly, HTC Desire 12s is a bit different from the two phones. The new smartphone uses a two-colour rear panel, referring to the more expensive U12 Life. Desire 12s also draws attention to the unusual placement of the camera frame - "not yet in the center of the casing, but not in the corner" ... Next to the camera we can also see a fingerprint reader.
The front of the smartphone - it's a classic: 5.7-inch HD+ screen, without a notch or holes ... Under the screen works Snapdragon 435 with 3 or 4 GB of RAM, which in turn comes with two variants of internal memory - 32 or 64 GB. The peculiarity of HTC Desire 12s is the same resolution of cameras - both the front and rear are single, 13-megapixel. Cameras differ with lenses - the front aperture is f/2.2, rear - f/2.0 and PDAF. Both cameras are equipped with LED flashes, while in the case of the rear one, the LED "pretends" an additional lens to make it fashionable and nice.
HTC Desire 12s is not powerful, but has a decent battery - 3075 mAh - and NFC, which is rare in Asian models of this class. We still have a minijack on board, a microSD card slot and all necessary communication modules. Unfortunately, Wi-Fi only works in the 2.4 GHz band, and the system socket is already outgoing from the use of microUSB. In the role of the system - Android Oreo with the HTC Sense interface. Converting from Taiwanese dollars, the price of HTC Desire 12s (depending on the memory version) is 195 or 225 dollars.
Source HTC