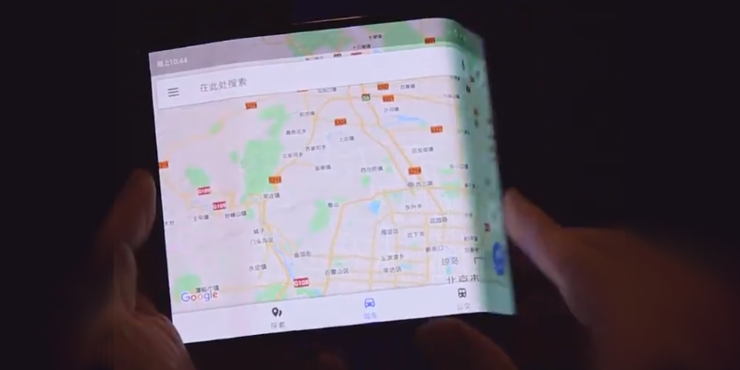 photo: @evleaks
The flexible smartphones are already announced by the largest players like Samsung, Huawei and LG. Oppo is following them, as well as Xiaomi, whose construction was supposedly captured on the video.
"Possibly" - because even the source of the leak, and it is the leakster Evan Blass - points out that there is no certainty about the authenticity of the clip. In fact, there is almost nothing visible on the film ... In fact, we only see the narrow-frame screen of the device and its interface, but that's enough to trigger a sudden drop of the jaw.
PFirst of all - the device works and the interface shown during operation looks very efficient and responsive to the screen assembly. And this one is folded differently than we have seen in the example of Samsung or FlexPai from Royole. The Xiaomi model has one screen, on the outside of the housing - but folded on two sides. It looks like wrapping a phone with a display.
Can't speak to the authenticity of this video or device, but it's allegedly made by Xiaomi, I'm told. Hot new phone, or gadget porn deepfake? pic.twitter.com/qwFogWiE2F

— Evan Blass (@evleaks) 3 stycznia 2019
It is not known how the display protection was solved - after all, the solution surrounds the phone almost on all sides and will be exposed to damage ... You can only assume that elastic matrices are less prone to breakage than the classic ones. It is also difficult to confirm the origin of the device. The film is rather not fabricated and actually presents a flexible screen in action. Look at the discolorations at the folded edges of the screen. But is it Xiaomi? The position shown on the map is probably accidental, and the fact that at the end of the movie we see the MIUI interface is not enough ... However - it would be interesting if Xiaomi overtook the giants and showed what looks and works just like the movie ...
Source @evleaks