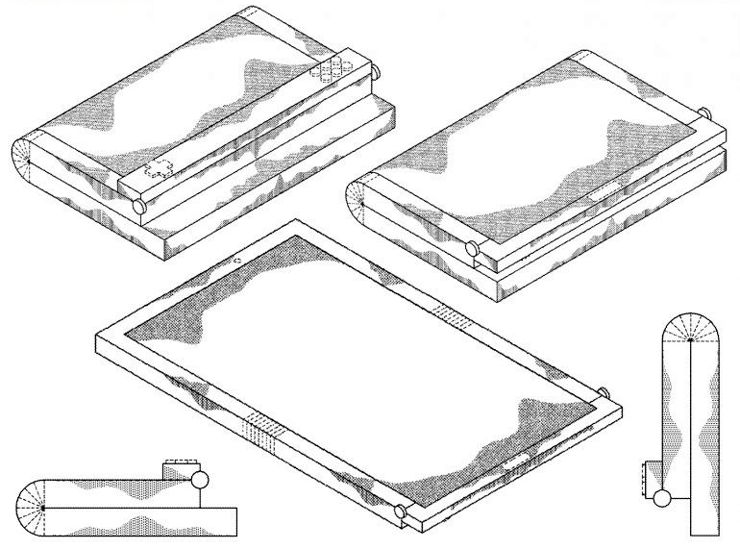 photo: LetsGoDigital
We look forward to the first decent presentation of the folded Samsung smartphone, but it seems that the company is looking for ideas on how to make this concept more attractive. What about a flexible smartphone for games?
The company is reportedly already patenting the idea for a smartphone that is strictly dedicated to gaming. The Dutch LetsGoDigital service, which specializes in searching for interesting patents, reports on everything.
Samsung patent describes a smartphone with a flexible screen, folded in half and located on the outer side of the casing (after folding). On one of the edges of the body there is a movable strip, on which the manipulators needed by the players will be mounted - in this, as you can see, even the directional pad. The strip is designed so that regardless of the folding or unfolding of the screen, it is located along the long edge, and the hinge enables it. Interestingly, the drawing suggests that the screen will also overlap the mentioned strip, which will force quite strong bending of the matrix.
This is not the only construction problem - it also has more moving parts that need to be provided with the right quality and durability. It looks like it will be a rather complicated device, and its appearance is a melody of an unidentified future. For now, we'll get something simpler (which does not mean a simple one). At LetsGoDigital, Samsung's first folding phone they imagine this: