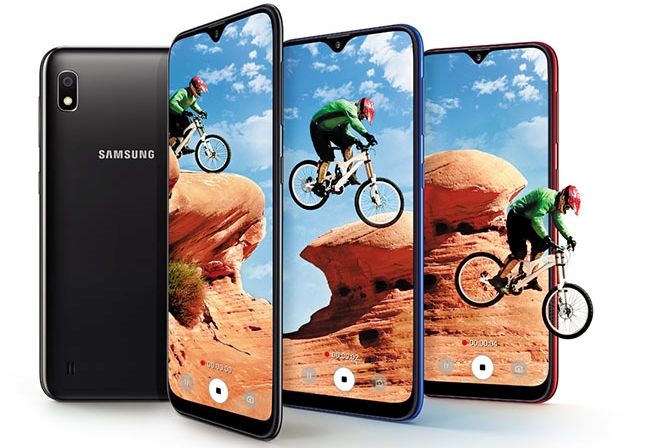 photo: Samsung
Samsung did not present Galaxy A10 during the MWC - but this is not the perfect place for the launch of a low-end smartphone. The phone simply silently jumped on the manufacturer's website - and that's it.
Samsung does not boast too much with its latest work - because there is nothing to brag about. Samsung Galaxy A10 is not a smartphone that is to impress and arouse interest. It's just a phone for someone who does not care about gadgets and high performance, but he prefers to pay less. Much less ... because the specification indicates that Samsung Galaxy A10 will certainly be cheap.
Samsung Galaxy A10 received a 6.2-inch IPS screen with HD+ resolution, equipped with a droplet notch concealing a 5-megapixel selfie camera with f/2.0 lens. Of course, the smartphone has a second camera at the back - 13-megapixel, f/1.9. The heart of the phone is the 80 MHz core processor Exynos 7884, supported by 2 GB of RAM and internal memory of 32 GB. There is also a microSD card slot - there is no fingerprint reader. All this powers the 3400 mAh battery, and controls the Android Pie system with the One UI interface. The phone debuted in India and it will be offered there in the first place.
Source Samsung