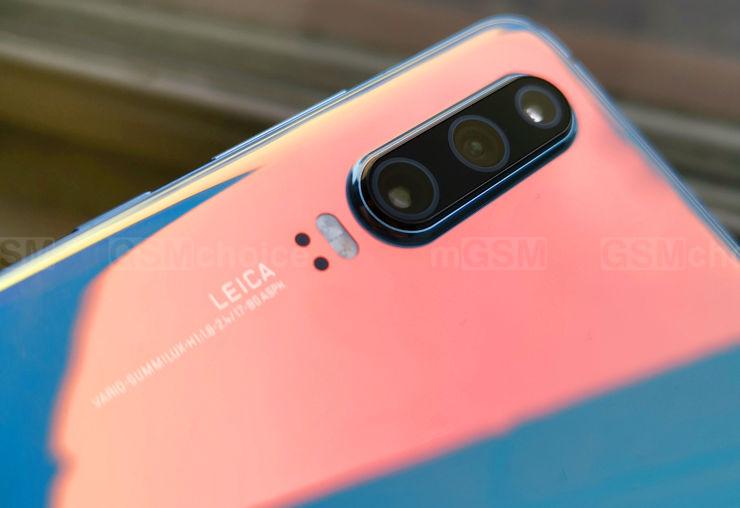 photo: Jacek Filipowicz/GSMchoice.com
Huawei P30 does not have an easy start, because it debuts along with the flagship Huawei P30 Pro. If you look closely, its specification resembles a flagship from the previous generation of the P series, and even surpasses it.
The younger brother of the flagship can still be an attractive morsel, if it fits within reasonable price limits. Just like the flagship was designed on the basis of Kirin 980, though with a slightly slower LTE modem. Available memory version is 6 GB RAM+128 GB of mass memory, and additionally we have card support, though in native Huawei format, or Nano Memory.
The display with OLED matrix has a diagonal of 6.1" with a resolution of 1080x2340 pixels. There are no bent edges, but thanks to the high quality matrix it still looks very attractive at a density of 441 ppi. The smaller display also means less battery capacity, here: 3650 mAh. There is a 22.5W QuickCharge charger.
Huawei P30 does not have a ToF webcam at the back. It has a triple camera set: main rear camera with Sony IMX650 40 Mpx sensor, f/1.8 aperture and wide angle lens. The second rear camera with 16 Mpx matrix and ultra wide angle lens with f/2.2 brightness. The third rear camera with 8 Mpx matrix, tele lens and f/2.4 aperture.
I do not know whether to enjoy or rather to grieve that Huawei decided, like in the flagship, on the fingerprint reader in the screen. I'm glad, however, from the 3.5mm audio jack and the current, though slightly symbolic, IP53 resistance. And, unfortunately, infrared is missing.
Huawei P30 makes a very good impression especially in the opal version, which shimmers with all the colours of the rainbow. The producer maintained the stylistic consistency of the series and offered a smartphone without the possibility of taking pictures in complete darkness (although the night mode of course we still find in the camera menu) and a record enlargement in the periscope system found in the flagship. The price is a bit more affordable for that. It's 799 euro.
If you're interested in what Huawei P30 has to face - watch the movie:
Source GSMchoice.com