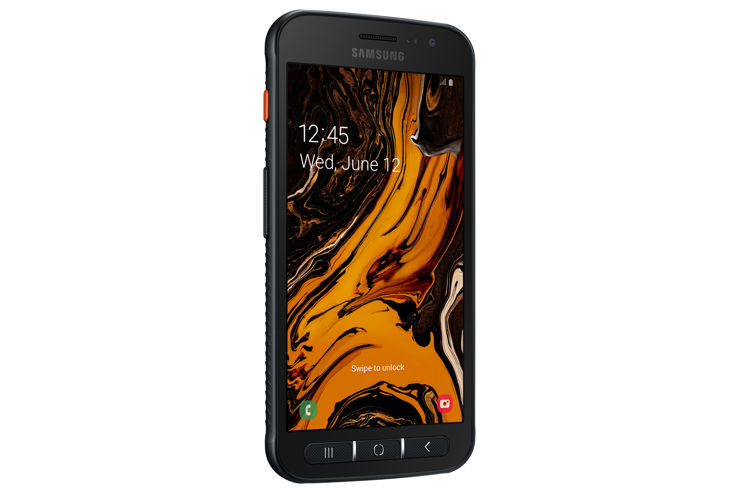 photo: Samsung
Samsung officially presented Samsung Galaxy XCover 4s, or modernized incarnation of durable XCover 4.
The new model reminds the predecessor not only in appearance. It inherited much more from it. It has virtually the same 5-inch TFT screen with HD resolution and traditional 16: 9 aspect ratio. The battery - also an identical capacity of 2800 mAh. It is still possible to remove the back of the housing and replace it ... And the housing itself, invariably, meets the MIL-STD 810G strength standard and IP68 tightness. Fortunately, the interior has been modernized.
The Exynos 7570 processor gave way to Exynos 7885, and memory was added. There is 3 GB of RAM, internal - 32 and the option of expanding with a 512 GB microSD card. In the role of the system - of course Android 9.0 (Pie). The selfie camera has not changed, it still has 5 megapixels and the F/2.2 lens, but the rear one - it's a completely new 16-megapixel lens with F/1.7 lens. The smartphone also has an NFC and an additional programmable XCover key. The housing dimensions are 145.9 x 73.1 x 9.7 mm, and the device price is 300 euro. Unfortunately, the new model turned out to be a lot more expensive than its predecessor.
Source Samsung