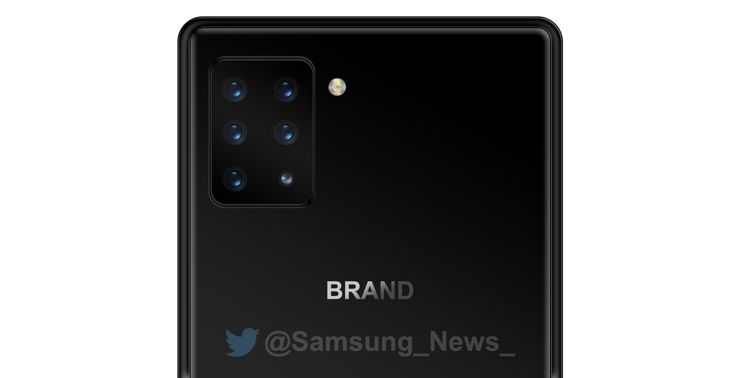 photo: @Samsung_News_
So far, no one has ever beat Nokia 9 PureView in the field of the multitude of back camera lenses. Maybe Sony will do it?
Sony is not afraid of bold solutions – we've known that for a long time. And although in recent times the company has not achieved significant success on the smartphone market, it remains at the forefront and in almost every model it tries to smuggle out some unusual, interesting solution. And what about a new camera with six lenses? Sony is said to be working on such a smartphone...
A rumour about this subject was distributed by leakster Max J. known as @Samsung_News_. According to him, the new Xperia (I suspect, successor to Xperia 1) is to have six lenses at the back and two at the front. At the moment there are no known details about this model, and its image - it's just a vision of graphics. I suggest, therefore, to treat this leak as a curiosity only and wait for confirmation of the leakster's information by a more reliable source.
While waiting for the next leaks, we can make the guesswork - why six lenses? Here are my suggestions:
Basic, matrix 48 Mpx, light f/1.4
Telephoto 2-3x
Wide-angle lens
A small matrix for blurring the background, maybe ToF?
Camera for macro - or monochrome
Matrix for filming
As you can see, there are even seven or eight lenses for ideas. Specialization of lenses and matrices in terms of various tasks may make sense - but what will be the costs? What will be the load on the processor and battery ...? I doubt that a leak would work ... But who knows?
Source @Samsung_News_