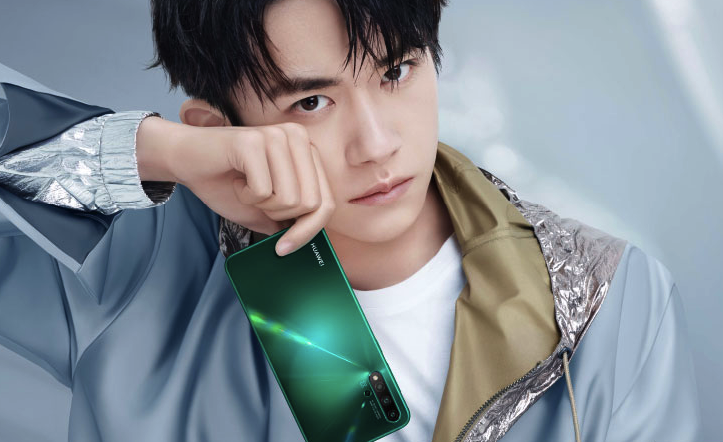 photo: Huawei via Vmall
Huawei gave us on Friday three launches. Of course, we've already known the models Huawei Nova 5, Huawei Nova 5i and Huawei Nova 5 Pro before the launch - but what's official, it's official...
The most interesting model of the new family is of course Huawei Nova 5 Pro, equipped with a 6.39-inch, OLED Full HD+ screen with an integrated fingerprint reader and a droplet notch. It hides a 32-megapixel selfie camera. The heart of this model is the flagship Kirin 980 chip, supported by 8 GB RAM and 128 or 256 GB internal memory. Power is provided by a 4000 mAh battery with a fast 40 W charging. The rear camera has four modules - the main 48 Mpx, the wide 16 Mpx and two 2 megapixels, for macro and background blur. The price of the model Huawei Nova 5 Pro is 2999 and 3399 yuan, or 437 and 495 dollars.
The specification of the basic model, Huawei Nova 5, is very similar to the one described above. However, there is one important difference - the processor. Nova 5 uses a new Kirin 810 chip, using two 2.27 GHz Cortex-A76 cores and six Cortex-A55 1.88 GHz cores, in combination with the Mali-G52 MP6 graphics chip. This model is available only with one version of memory - 8+128 GB, in the price of 2999 yuan - 437 USD. The phone will go on sale a bit later than the other two novelties - in mid-July.
Huawei Nova 5i is the cheapest of the smartphones shown today. It has a Kirin 710 processor, a classic, fingerprint reader and a screen with a hole for the front camera. The battery, as in the other two models, has 4000 mAh, but charging is already with the power of 18 W. The rear camera has a matrix with resolutions of 24, 8 and 2x2 Mpx. There are two versions of memory available - 6+128 and 8+128 GB, at prices 1999 and 2199 yuan - 290 and 320 dollars.

Along with smartphones, the MediaPad M6 tablet debuted, offered in two sizes. It has a screen with a resolution of 2560x1600, a Kirin 980 processor and 4 GB of RAM and 64 or 128 GB of internal memory. There is a quick charging of 18 W. The tablet supports Wi-Fi and Bluetooth 5.0, and optionally it can have an LTE modem. The 8.4-inch version has a 6100 mAh battery and 8 and 13 megapixel cameras and two Harman Kardon speakers. In the 10.8-inch model, you'll find four HK loudspeakers and the battery has a 7500 mAh capacity. The equipment is complemented with 8 and 12 Mpx cameras and a fingerprint reader. Prices are in the range of 1999-3499 yuan, or 290-510 dollars.
All new models use the Android Pie system with the EMUI 9.1 interface, but there are still no details about the new Huawei system platform.
Source Vmall