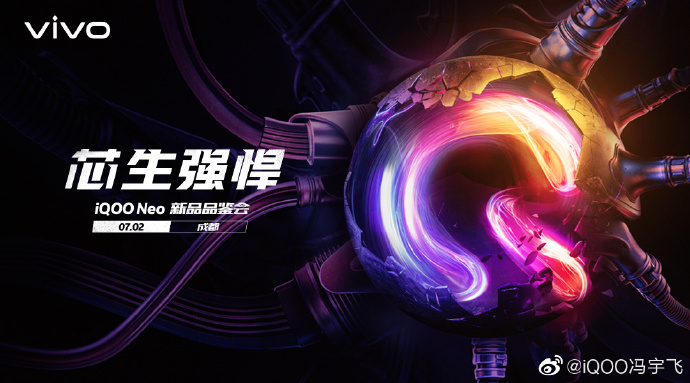 photo: Weibo
Information about the new variant of Vivo IQOO appeared several days ago. Today we know that it will be Vivo IQOO Neo and we know its unique feature.
The IQOO series is intended to be dedicated to players - and it is games that involve one of the features of the new model, disclosed by the manufacturer. It is a quite interesting (though only for players) function of "predicting" the touch. This is to ensure no delays during control using on-screen virtual keypads. They are ideally suited for moving your finger, which should provide really precise control in games. As evidence - Vivo has a movie (to watch HERE), comparing the operation of controls in the "standard" smartphone with Snapdragon 855 and IQOO Neo. What else will the new model offer - we'll find out on July 2, after the launch.
Shortly after the publication of this article, I found the official renders depicting Vivo IQOO Neo. Here they are:
As you can see, there will be two colour versions, and the smartphone will receive a triple camera and a screen with a droplet notch. The fingerprint reader will probably go under the screen... For now, there is no specification on the Vivo store page, but it may appear there soon ...? If you are curious - look HERE.