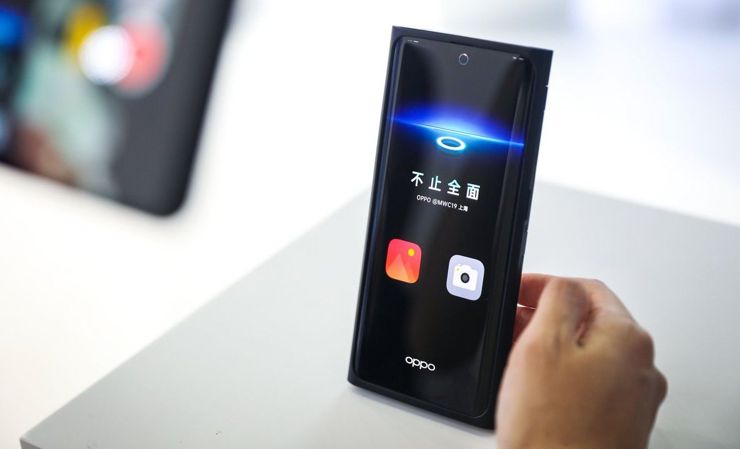 photo: Oppo via Twitter
Oppo kept its promise and officially presented the world's first smartphone with a camera hidden under the surface of the display. For the market debut, however, there is still a long way to go.
The launch took place during the Chinese edition of MWC. Oppo showed a working copy, pointing out that the technology still needs to be refined to ensure better image quality. A specially prepared display and camera module were used. The screen, where the camera is, is made of highly transparent glass and has a special pixel structure, built to retain as little light as possible.
The camera itself is characterized by a large matrix and - hence - a large size of a single pixel to catch as much light as possible. And this - will unfortunately be limited by the glass display, so the quality of the pictures leaves a lot to be desired. Oppo declares that it uses special algorithms to improve the quality of shots, but the solution is still not ready to be found in commercially available phones. We will have to wait a little longer for the disappearance of notches, holes and periscopes - but the first step is done.
Este es el prototipo que mostró en el #MWC19 la marca Oppo, con un prototipo de celular con cámara debajo de la pantalla. Por ahora solo es un prototipo lo seguirán mejorando. Es una belleza. pic.twitter.com/87GeT3WPuQ

— Diego Gomez (@_ssuper_man_) 26 czerwca 2019
Source Oppo