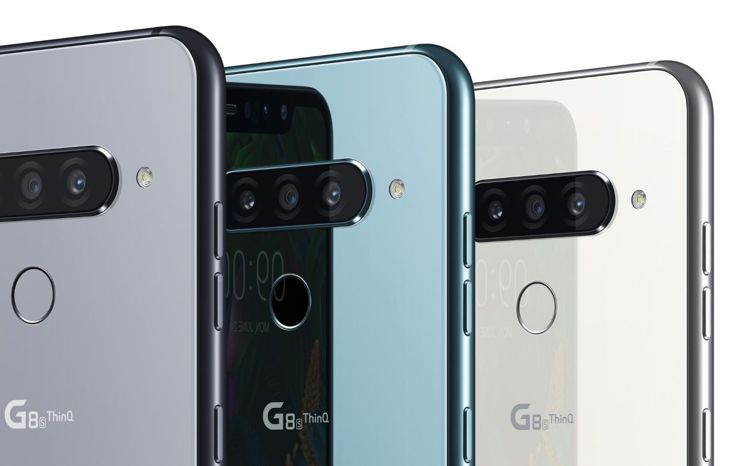 photo: LG
LG announces the global launch of LG G8s ThinQ - a slightly depleted, but probably also cheaper variety of the LG G8 ThinQ flagship.
The new LG G8s ThinQ looks almost identical to its flagship relative - it has a 6.21-inch OLED Full HD+ screen and a triple camera - and under it a classic fingerprint reader. In the middle you will find the top Snapdragon 855, combined with a memory of 6+128 GB. The battery has a capacity of 3550 mAh, but it will load more slowly than in the flagship - with the power of 18 W in the Quick Charge 3.0 standard.
The LG G8s ThinQ housing is still tight (according to IP68) and reinforced to meet the MIL-STD 810G standard, but the G8s cameras are more modest than in the flagship. The front has 8 megapixels, an F/1.9 lens and an additional ToF sensor, while the rear has a matrix with 13, 12 and 12 megapixel resolutions. The main lens has a F/1.8 lens with a field of view of 78 degrees, while the 13-m camera is accompanied by a lens with a very wide field of view, 137 degrees with an aperture F/2.4. Their operation is complemented by the F/2.6 telephoto lens.
The LG G8S ThinQ smartphone has, of course, artificial intelligence, minijack and stereo speakers, and it has also maintained gesture control, known from the flagship model:
The LG G8S price hasn't been announced yet, but it is known that the colours will be Mirror Black, Mirror Teal and Mirror White, and distribution is planned in Europe, Africa, Latin America and the Middle East.
Source LG