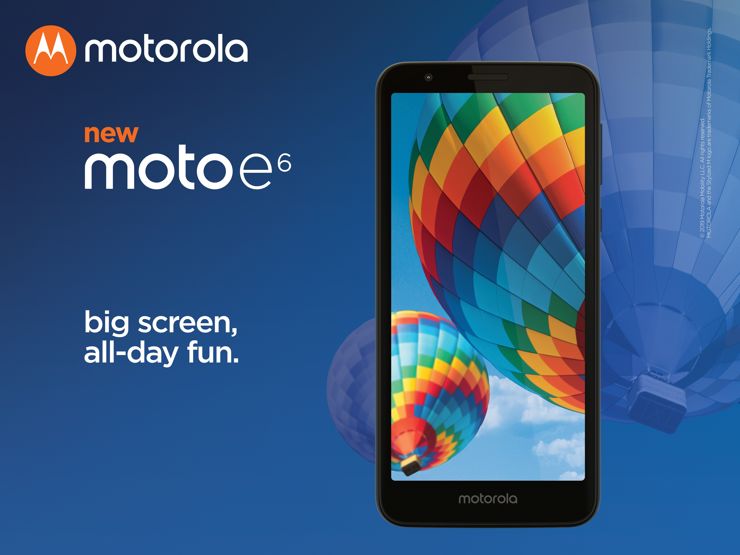 photo: Motorola
The Motorola Moto E6 smartphone made its debut without much hype. This is the first model from the E series this year. And in many respects it is an improved version of its predecessor (processor, system), and in others it gives way (battery).
Moto E5 was equipped with a 5.7-inch HD+ display and a 4000 mAh battery. Moto E6 has reduced the size of the display (up to 5.5 inches), and the battery has been significantly depleted - by as much as 25% - up to 3,000 mAh. However, according to the manufacturer's assurances, it is to provide more than one day's work ...
The smartphone has a Max Vision HD+ 18: 9 display with large bezels and a plastic casing. Moto E6 received a more powerful processor - an octacore Snapdragon 435, which is 50% faster than the Snapdragon 420, which was mounted in Moto E5. Additionally it has 2 GB of RAM and 16 GB of internal memory. The phone supports a microSD card with a maximum capacity of 256 GB, it also has a universal 3.5 mm headphone jack, but the fingerprint sensor is missing. Behind the pictures there is a 13-megapixel main camera with a f/2.0 lens and a 5-megapixel selfie camera. The whole works under the control of Android 9.0 Pie. Motorola Moto E6 was priced at 149 dollars.
Source Motorola