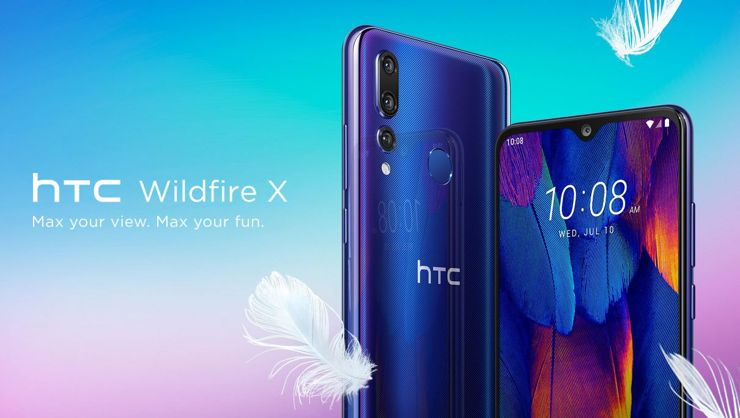 photo: HTC
The Indian branch of HTC officially announced the launch of the first model from the revived series - Wildfire X.
HTC Wildfire X was valued at 10999 or 13999 rupees, that is, 155-197 dollars, so it is still in the budget segment. As such - it looks pretty good. Certainly, this model gains a lot of points for attractive styling, as well as for a triple camera - and without "fillers" like 2-megapixel matrices. Here, the 5 Mpx matrix is already responsible for blurring, and it is accompanied by another, 8- and 12-megapixel. The first of these works with a 2x telephoto lens. In turn, the front camera - has 8 megapixels.
The display is slightly weaker. Although it has 6.2 inches and a fashionable droplet notch, it also has a large "chin" and average HD+ resolution. Still, at this price we can accept it, just like the MediaTek Helio P22 processor and memory sets - 3+32 and 4+128 GB. The battery - also acceptable - 3300 mAh with a 10 W power supply. Everything under control of Android Pie. The equipment also includes a fingerprint reader, a microSD slot, a DualSIM, mini jack and USB-C. In addition, the phone is sold with a six-month warranty on free repair of the broken screen and a handy locator My Buddy. It helps to locate a lost phone as well as the user himself - it also has an alarm.

For now, there is no information on the availability of HTC Wildfire X outside of India - but this should not be excluded. It is a pity that European prices for this model will certainly be higher - at "Indian" prices this would become an instant hit that could improve HTC's unhappy situation. Maybe in India it will succeed ...?
Source HTC