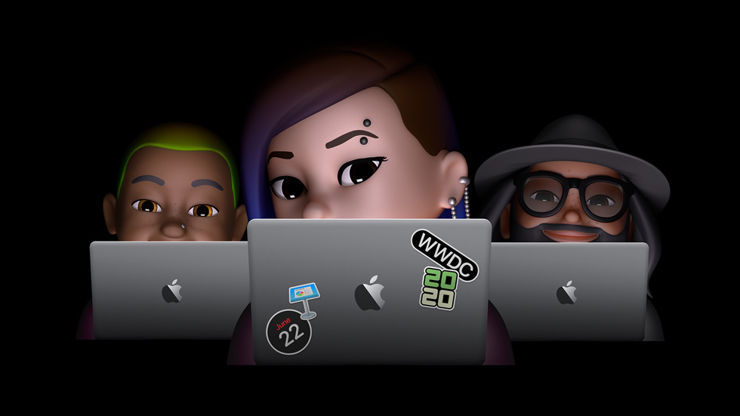 photo: Apple
The annual Apple WWDC conference has begun. The company presented a new installment of the smartphone system on it. What's new in iOS 14?
The biggest novelty in iOS 14 are... widgets on the main screen. Something that has been working on Android for years has finally arrived on Apple phones. Widgets can have different sizes (forced by the icon grid), and they can change their appearance depending on the time of day or events. Of course, the widget panel will also remain in its current form, but its appearance will change. The next change will be smart folders, highlighting recently used applications and contextually suggesting more. It will be clearer than regular folders.
Apple introduces App Clips - short application demos that allow you to view the app without buying it. Floating windows will also appear in the interface, where you will be able to, for example, display a movie on the background of another application. Apple also introduces its own translator ensuring a high level of privacy. The maps will show a refreshed interface and tips for cyclists and owners of electric cars, the range of applications running in Apple Car Play has also been expanded. iPhone with NFC and the new system will also be able to act as a car key - for starters in the latest BMW. The system will go on models from iPhone 6S to the newest.
Apple has also announced a new system for smart watches, watchOS 7. There will be new dials that can be edited on the phone and shared. Developers can now use more sophisticated notifications on watch faces in their applications, and the number of activities recognized by the watch will increase. There will be advanced sleep monitoring, the watch will also detect hand washing and determine the optimal duration of this activity. The watch will also monitor noise levels, and there will be plenty of other improvements in the system. The system will go to Apple Watch 3rd generation and newer.
Apple also has a refreshed system for tablets - iPad OS 14. The changes mainly included the appearance of native applications that are better suited to work on a large screen. Stylus functions have been improved, adding the option of editing and converting to machine text - Scribble. Search and call handling have also been improved.
Source Apple