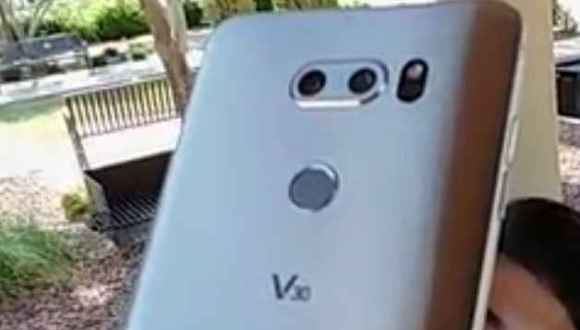 photo: @rquandt
Till the release of LG V30 we still have 3 weeks left, but the Korean concern has already handed over several copies to US testers. And they didn't keep the secret and released a few photos of the phone to the network.
I do not know if the leak is related to the marketing policy of the manufacturer or not - but it looks rather as an intended promotion, because publishers do not hide at all, so I do not think that they risk their own conflict with the manufacturer. Maybe I'm strange...
In any case, thanks to bloggers from the HitRecord blogging group we can quite accurately look at the pre-commercial smartphone. I admit that the look of LG V30 did not surprise me. The kinship with the flagship LG G6 is noticeable, although the housing seems to be a bit rounder. In V30, the double lens camera was refreshed, and the curved, rounded glass of the display was added. On the photos we also see a simple camera interface, of course, equipped with lenses of different focal lengths - one standard, the other wide angle. One cannot help but notice a small, circular fingerprint reader on the back cover.
LG V30 will debut - as we know - on 31 August at the IFA in Berlin and it will - as revealed by Geekbench - Snapdragon 835 processor and 4 GB of RAM. LG also revealed that V30 will receive a 6-inch pOLED screen with QHD + resolution (1440x2880 pixels).
Shortly after the publication of Roland Quandt's photo, a clip from the HitRecord movie session appeared on YouTube. On it we can also see V30 in action.