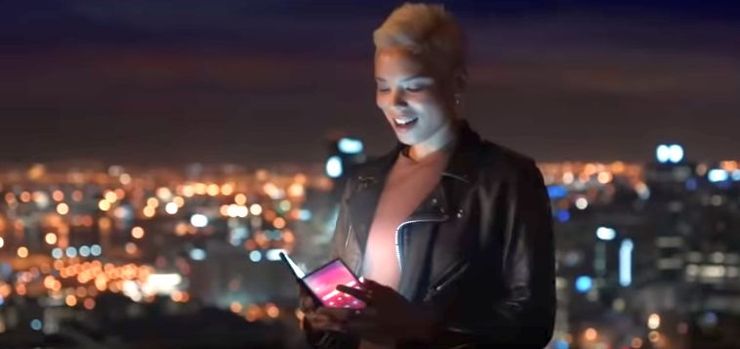 photo: Slashleaks via YouTube
The Vietnamese branch of Samsung released the promotional video somewhat prematurely, showing the vision of the future according to the Korean company. There was shown in it ... a folded Galaxy V.
The video was probably published by mistake, because it was removed quite quickly. Fortunately, nothing is lost on the web - and we can see different copies of the clip. In the film, Samsung presents its vision of a happy, digital future. Featured, among others displays built into windows, a virtual game, a machine for tattooing, a frameless tablet or an ultrasound adapter for the phone.
The most interesting, however, is that the film also has a snapshot of a woman holding a folded smartphone in her hands. Of course we are not sure that this is so - but with a high degree of probability it can be stated that it is flexible Galaxy V, which is to be presented a few days before the MWC, at the end of February.
Source Slashleaks