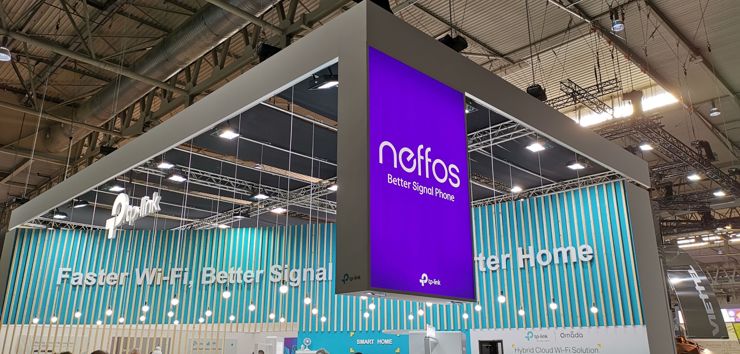 photo: Jacek Filipowicz/GSMchoice.com
Neffos, the TP-Link brand disappointed us by showing two novelties, but not yet available to both journalists and buyers. Neffos X20 and Neffos X20 Pro are for now only announcements.
Specifications are uncertain, and devices hidden in a large size of plexiglass aquariums cannot be examined in any way. - Thus, basically on the curiosity principle, we can only write that there are two novelties. Neffos X20 has a 4.26"screen, with an aspect ratio of 19: 9. The dual camera has 13 and 5 megapixel sensors when the camera for selfies has 8 mpx. The device working on Android Pie is to be powered by 4100 mAh battery. Biometrics include face recognition and a fingerprint reader.
The second smartphone, Neffos X20 Pro is, for now, almost a twin of a model weaker, because we do not know the models of processors, RAM or flash memory - and that's where the difference should be. The only difference is the matrix of the front camera, which in this model has 13 Mpx. And besides? The same display, the same battery, similar set of rear cameras.
Smartphones will appear on the market in the first half of this year, prices are not yet known.
Source GSMchoice.com