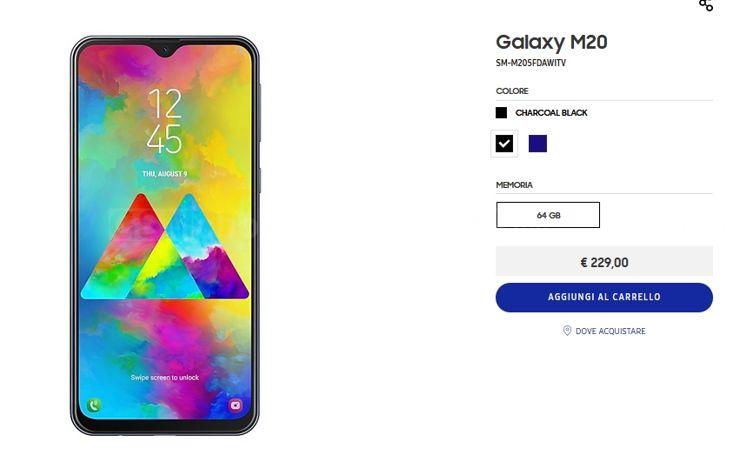 photo: Samsung
Samsung Galaxy M20 debuted in India, but now, after a month, it is heading for Europe. It has arrived in Italy for now.
Thanks to the appearance of Galaxy M20 on the website of the Italian branch of Samsung, we know the price of the device - and we can try to guess how it will be priced in other countries. In Italy, the price is 229 euro. Is this a good price?
We will receive for it a smartphone with a 6.3-inch TFT Full HD+ screen, an Exynos 7904 processor, 4 GB of RAM and 64 GB of internal memory. Samsung Galaxy M20 also has a microSD card slot, a fingerprint reader, face recognition and an 8-megapixel f/2.0 selfie camera. The rear camera is dual, 13+5 MPx, f/1.9 + f/2.2, the second lens is wide-angle, 120-degree field of view. But the most important advantage of the phone will probably be a 5000 mAh battery...
Source Samsung