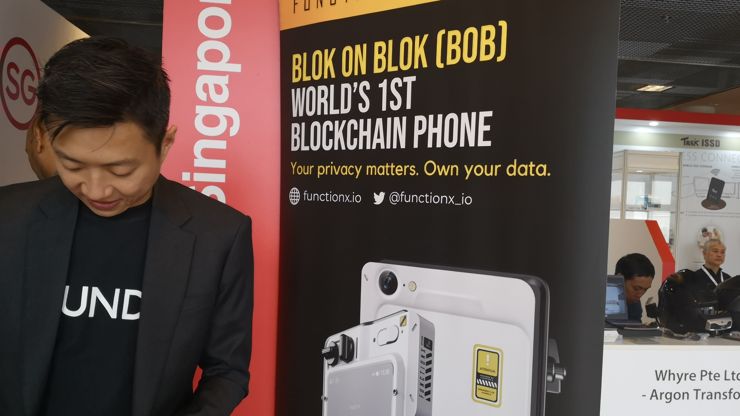 During the IFA Pundi X, a company from Singapore specializing in blockchain-based software, presented a new installment of its blockchain smartphone. It's BOB (Block On Block).
Pundi X is not presenting itself at the fair for the first time. During the MWC for the first time it presented XPhone - a mid-range smartphone with a built-in blockchain mode and two operating systems (Android and f (x) OS). In blockchain mode it provides, among others encrypted voice and text communication via a decentralized network, independent of cellular operators. Now, during the IFA, it presented the same idea, but as BOB (Block On Block) - and under this name the blockchain smartphone is to operate on the market.
The housing you see in the pictures is just a prototype - when BOB goes on sale, the MOD Assembly Kit will be sold with it, which will be based on modules - thanks to which the user will be able to customize the appearance of the smartphone to his preferences.
Pundi X intends to produce 5,000 copies (as a proof of concept) and sell them online for $ 599. Here you will find more information about the project and BOB.
Pundi X calls BOB the world's first blockchain phone, although other manufacturers are also introducing their solutions, for example HTX with the Exodus model or Sirin Labs with the Finney model.
Source GSMchoice.com