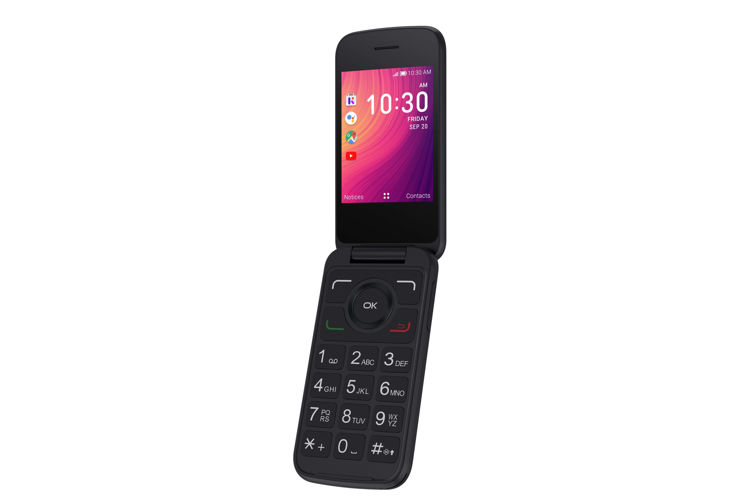 photo: Alcatel
The American branch of Alcatel announces a new featurephone with a flip housing, equipped with the KaiOS system. Depending on the operator who offers it, this model will be called SmartFlip or GO Flip.
Alcatel GO Flip vel SmartFlip is a fairly simple device with an open case and a classic numeric keypad. The phone works based on the KaiOS system, it also has Google services, including an assistant. The system is operated by a navigation key and the interface is presented on a 2.8-inch internal 240x320 pixel display. On the outside of the flip there is another, additional 1.44-inch 128x128 px display, showing among others clock and notifications. The phone supports LTE and has 4 GB of internal memory, which can be expanded with a 32 GB microSD card.
The heart of the device is the quad-core Snapdragon 210, supported by 512 MB of RAM, and the equipment is completed by: a 2-megapixel camera and a minijack. The 1350 mAh battery is designed to provide up to 7 hours of talk time. The phone will go to the US Metro and T-Mobile networks as GO Flip, and to AT&T and Cricket Wireless as SmartFlip.
Source PRnewswire