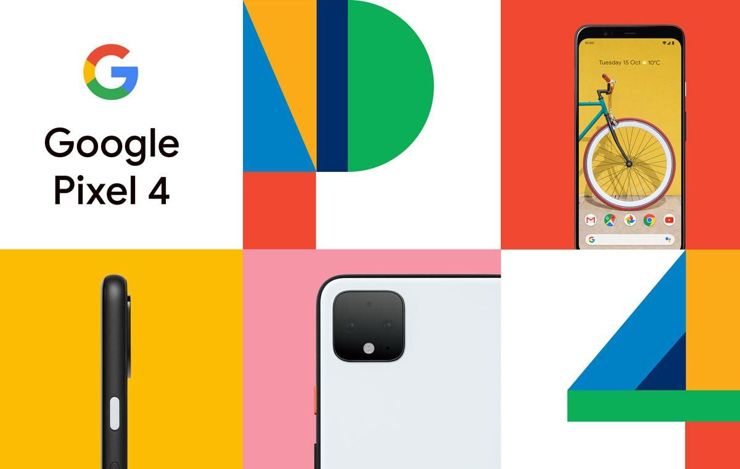 photo: Google
Google today presented its reference smartphones for the coming year, namely Pixel 4 and Pixel 4XL.
This year's models are distinguished by original stylization. At the front, we have an unusual, asymmetrical screen border. At the bottom edge the bezel is narrow, but at the top - noticeably wider, fortunately even, without a notch. On the other hand, the back, with a square camera holder, is dangerously associated with the iPhone 11 - according to the malicious ones. Despite this, due to interesting colour combinations (white with black or juicy orange), the devices can be considered as pretty and distinctive.
The feature that particularly distinguishes this year's Pixels is the Motion Sense function, which uses the Soli sensor, placed in the above-mentioned frame above the screen. It allows you to control selected phone functions without touching the device - using gestures performed over the phone. You can, for example, reject or answer a call, change songs or mute the alarm clock. Another solution directly related to the display is Ambient EQ - a function that automatically adjusts brightness and colours to the lighting conditions in the environment. And the screens themselves? They are AMOLEDs, with a refresh rate of 90 Hz. Pixel 4 has a 5.7-inch Full HD+ screen, while in Pixel 4XL we have a QHD+ 6.3 inch display.
Both smartphones use Snapdragon 855 processors, supported by 6 GB of RAM and 64 or 128 GB of internal memory. Both models debut with Android 10 and will be supported with updates for at least 3 years. Batteries with a capacity of 2800 and 3700 (in XL) mAh, powered by the 18 W charger supplied in the set, take care of the power supply. Smartphones support nanoSIM and eSIM card standards, and they also have Qi wireless charging. Both models have USB-C ports and stereo speakers, as well as an Active Edge interface that allows you to control some functions by squeezing the housing.
In the photographic part we will find double cameras - the main with a 12 Mpx matrix and f/1.7 lens and tele with a 16 Mpx matrix and double lossless zoom f/2.4. Both with optical and digital image stabilization, and with the support of the ToF sensor, providing background blur. The camera is equipped with artificial intelligence supported night mode, which is to provide impressive photographs of the starry sky - and more. Of course, the camera also records videos in 4K and slow motion 120 fps FHD. In turn, the front 8-megapixel camera - in addition to providing selfies - also cares for security, supporting the advanced face recognition system. It uses several sensors and scans the face in 3D, also operating in the dark. There is no fingerprint reader anymore.
Google, by its custom, gave funny names to the Pixel colour versions - and here we have: Just Black, Clearly White and Oh So Orange. The housing meets the requirements of IP68 tightness certificate. Prices (depending on memory, 64 or 128 GB) are 799 and 899 dollars for Pixel 4 and 899 and 999 dollars for Pixel 4XL. In addition to smartphones, Google also presented a range of dedicated accessories and a laptop with Chrome OS Pixelbook Go a new incarnation of the intelligent speaker - Nest Mini. Nest WiFi routers with Nest WiFi Point signal amplifiers were also shown.
Source Google