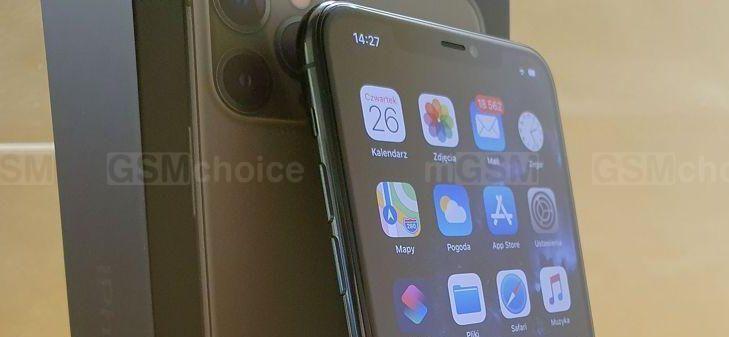 photo: Adam Łukowski/GSMchoice.com
Not necessarily, but as reported by the well-known graphics and leakster Benjamin Geskin, Apple is working on new Face ID modules that would significantly reduce the indentation on the screen.
According to Geskin, which specializes in Apple leaks, the US company is testing prototypes of Face ID face recognition modules that are smaller than those currently used, and thus require a much smaller indentation in the phone display.
The same leakster also informs that Apple has far-reaching plans to eliminate the traditional Lightning connector and replace it with a UWD wireless solution. It would provide not only wireless charging, but also data transfer at 480 Mbps (USB 3.0) at a distance of up to 3 meters and 110 Mbps at a distance of up to 10 meters. However, Geskin explicitly mentions the future, so you should not expect that this solution will appear in the next iPhone.
The latest of Geskin's reports concerns "strips" of antennas crossing the metal frame of the phone. The material they are currently made of is to be replaced with new material (glass or ceramics). It is to be found in models with 5G and make the antenna strips narrower and more discreet (about 1 mm wide).
Source @BenGeskin