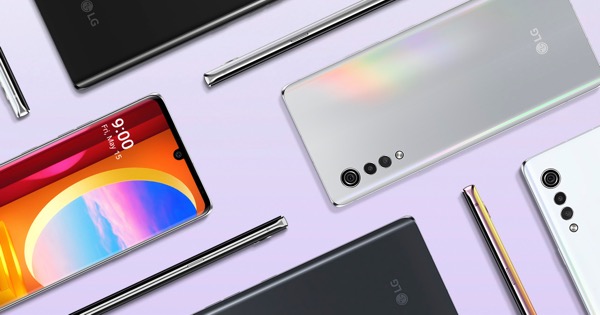 photo: LG
LG Velvet, debuted today in the 4G version. What are the differences?
LG Velvet 4G, which appeared without additional publicity on the website of the German branch of LG, looks the same as the 5G model and has practically the same specification. Identical - except for one key detail. I'm talking about the processor. The 4G variant uses a Qualcomm Snapdragon 845 processor. On the one hand, you can complain about the use of an almost 2-year-old chip - but on the other, it is worth remembering that it is still a flagship processor, offering really good performance.
The new smartphone can also be distinguished from the basic model by a slightly reduced range of housing colours. There are only two versions to choose from: silver and black. The smartphone was priced at EUR 499, which is much cheaper than the 5G variant (EUR 650).
LG Velvet 4G Dual SIM - Technical specifications
Display
Color / POLED
16M colors
1080 x 2460 px (6.80") 387 ppi
∼88.8% screen-to-body ratio
Standard battery
Li-Ion 4300 mAh
Quick battery charging
Quick Charge 4+
Wireless battery charging

Operating system
Android 10
Processor
Qualcomm Snapdragon 845
Processor clock: 2.80 GHz
Number of cores: 8


GPU: Adreno 630

RAM memory
6 GB, 8 GB
Internal memory
128 GB
DualSIM

Qualcomm Snapdragon 845
Processor clock: 2.80 GHz
Number of cores: 8


GPU: Adreno 630

First camera

Camera location
Back
Photo matrix
48 Mpx
Optical zoom

Digital zoom
10x
Flash

LED
Additional
AF, f/1.8

Second camera

Camera location
Back
Photo matrix
8 Mpx
Optical zoom

Digital zoom

Flash

LED
Additional
FF, f/2.2

Third camera

Camera location
Back
Photo matrix
5 Mpx
Optical zoom

Digital zoom

Flash

LED
Additional
FF, f/2.4

Fourth camera

Camera location
Front
Photo matrix
16 Mpx
Optical zoom

Digital zoom

Flash

Additional
FF, f/1.9
Source LG