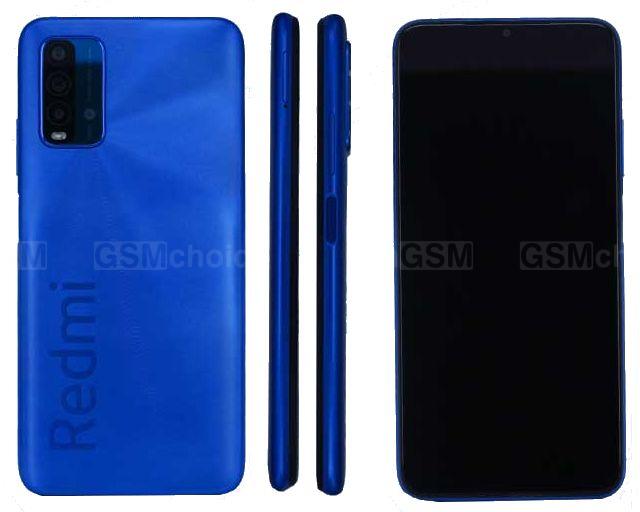 photo: TENAA
Remi is another producer which does a little confusion with the naming. It is preparing the Note 9 series with 5G, but at the same time he has Redmi Note 10 up its sleeve - but with LTE.
Information about Redmi Note 10 4G came from several sources. The Chinese TENAA office certifies the M2010J19SC with a 6.53-inch screen and a battery with a minimum capacity of 5900 mAh. It can therefore be assumed that the "marketing" battery capacity is 6000 mAh. The dimensions of the phone are also given - 162.29 x 77.24 x 9.6 mm. In turn, the leakster called the Digital Gossip Station informs that Redmi is working on the Note 10 4G model, which will be equipped with an LCD screen with Full HD+ resolution, an octa-core processor with a 2 GHz clock and - just - a battery with a capacity of 6000 mAh, with 22.5 charging W. Leakster also gives the thickness of the smartphone housing, corresponding to that given by TENAA.
It is also known that Redmi Note 10 4G has an 8-megapixel front camera and a triple camera on the back, with a 48 Mpx main matrix. The model marked M2010J19SI (similar to TENAA) was also noticed in the Geekbench benchmark. From there, we have information about the Qualcomm Snapdragon 662 processor with Adreno 610 graphics, Android 10 and 6 GB of RAM. The entire specification is therefore as follows:
Technical data of Redmi Note 10 4G

Processor
Qualcomm Snapdragon 662
Display
6.53" LCD Full HD+
Graphics
Adreno 610
RAM memory
4, 6 or 8 GB
Flash memory
64, 128 or 256 GB + microSD
ABattery
6000 mAh, 22.5 W
Rear camera
48 MPx
Front camera
8 MPx
Weight
198 g
Dimensions
162.29 x 77.24 x 9.6 mm
TENAA completed the data table after a few hours. It has been added that the smartphone will have 4, 6 or 8 GB of RAM and 64,128 or 256 GB of flash memory. Previous information was also confirmed and a photo of the device was added.
However, I cannot shake my head off the thought of how beautiful Redmi made life difficult for consumers, and us - websites (and also indirectly - shops) running all kinds of catalogues. We have a series of three models called Redmi 9 - with LTE support. In a moment - the similarly marked Redmi 9 series will appear - but with the note 5G. Meanwhile, now - again – we welcome the LTE phone, but marked Redmi Note 10. Then there will probably be a series of three Redmi Note 10 5G models. Have a nice distinguishing between models, I wish it myself - and you, dear readers! Why clearer nomenclature cannot be used will remain a manufacturers secret...