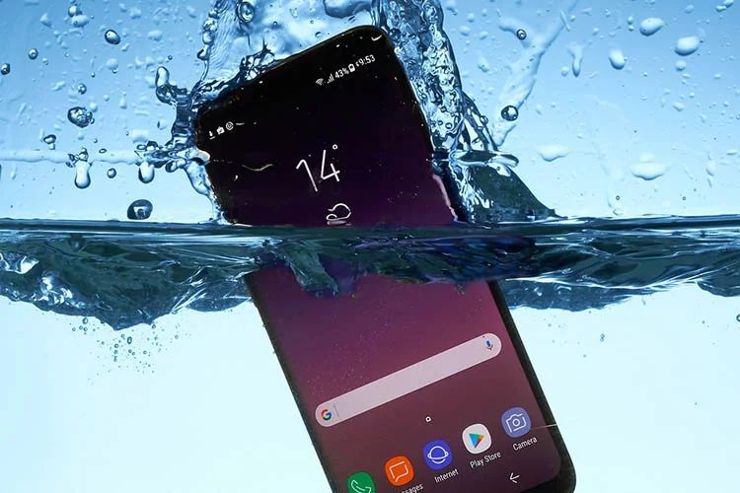 The Australian Competition and Consumer Commission (ACCC), the Australian Competition and Consumer Commission, has decided to sue Samsung for advertising that may mislead users. It's about the waterproofness of smartphones.
In its advertisements broadcast in the Australian media, Samsung shows smartphones that are used underwater, in swimming pools and in the sea. And according to the ACCC, the Korean manufacturer did not carry out enough tests to ensure that its smartphones will actually survive, without prejudice, such usage as demonstrated on advertisements. It accuses Samsung of not checking out the differences after submitting the devices to sea water or swimming pool water.
The fact that the competition and consumer authority has dealt with the matter is quite valid. Well, The ACCC believes that Samsung has also denied warranty claims from consumers whose phones were damaged when used in water. Samsung denies this accusation. In addition, the committee also stated that Samsung advises consumers not to use phones on beaches or in swimming pools, suggesting that the company itself believes that water can damage its phones.
In Samsung phone documents, mobile smartphones are resistant to immersion in water up to 1.5 meters for 30 minutes, while ACCC claims that advertisements - which show surfers or people using telephones in swimming pools - are not representative of this type of use that smartphones actually have protection against.
If ACCC wins the case against Samsung, the company can face massive fines. According to ACCC, Samsung has 300 advertisements (issued since 2016) that mislead consumers, and any advertisement can be fined up to 10 million Australian dollars or up to 10% of the company's annual turnover. The ACCC case focuses on 15 phones produced in the last three years: S10e, S10, S10 Plus, S9, S9 Plus, S8, S8 Plus, S7, S7 Edge, Note 9, Note 8, Note 7, A8, A7 and A5. Let's add that Samsung has sold over four million Galaxy series phones in Australia.
Let's add that a similar problem in 2014 had Sony with Xperia Z3. Advertising materials promised that with this smartphone it will be possible to take pictures underwater, but a few months later Sony stopped encouraging users to test waterproofness and advised clients not to do what marketing materials suggested.
UPDATE:
We received a Samsung statement in this matter - we publish them in the original version:
In response to legal action initiated by the Australian Competition and Consumer Office (ACCC) on ads promoting the waterproofness of selected brand smartphones, Samsung Electronics Australia declares that it intends to defend its claims. In our opinion, the ads conveyed real information about the waterproofness of smartphones. What's more, we are convinced that we are fulfilling all free obligations to consumers resulting from the warranty and Australian law. Customer satisfaction is the most important to us, which is why we always act in their best interest.
Samsung Electronics press office
Source Beebom, Trustedreviews