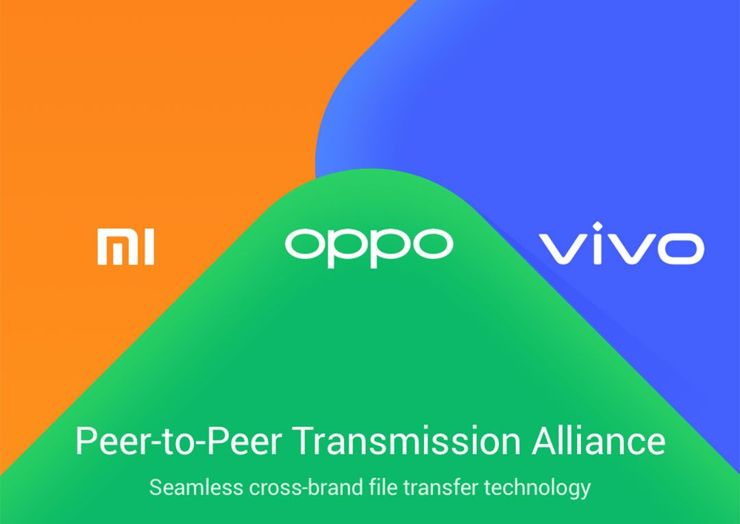 photo: Oppo
Three of the largest smartphone manufacturers - Oppo, Vivo and Xiaomi - announce the establishment of the Peer-to-Peer Transmission Alliance, i.e. the creation of a common standard for transferring files between smartphones.
The three companies that make up the Peer-to-Peer Transmission Alliance are proposing to introduce and standardize a file transmission system between smartphones running on Android. The system is to operate independently of producer overlays and enable the exchange of multimedia and other files directly between devices, without using the Internet. Of course, the founders of the Peer-to-Peer Transmission Alliance invite other manufacturers to associate and introduce a unified solution, universal for all devices.
The new file sharing system does not yet have its short name, but it has been revealed that - similarly to that used by Apple AirDrop - it uses Bluetooth and Wi-Fi connectivity and allows you to transfer files between two devices nearby. Importantly, although Wi-Fi will be used to transfer data, the transmission should not interfere with other activities and not disconnect devices from the Internet. It was stated that the average data transmission speed will be 20 MB/s, but it may be higher - depending on the equipment used.
It is worth noting that the "coalition" can count on a considerable range from the very beginning - after all, all three companies have a large market share. When the other giants join them - in the form of Huawei or Samsung - you will be able to talk about a global standard. The launch of this solution was announced for February - therefore we will probably get to know them better during the MWC.
Source Oppo